About Saiko Iyashi-no-Sato Nenba
Lake Saiko is one of the Fuji Five Lakes at the base of Mt. Fuji, a World Heritage site.
On the northwest side of the lake, spread out across a fan-shaped area with a view of Mt. Fuji, there was a village that was once called "the most beautiful village in Japan."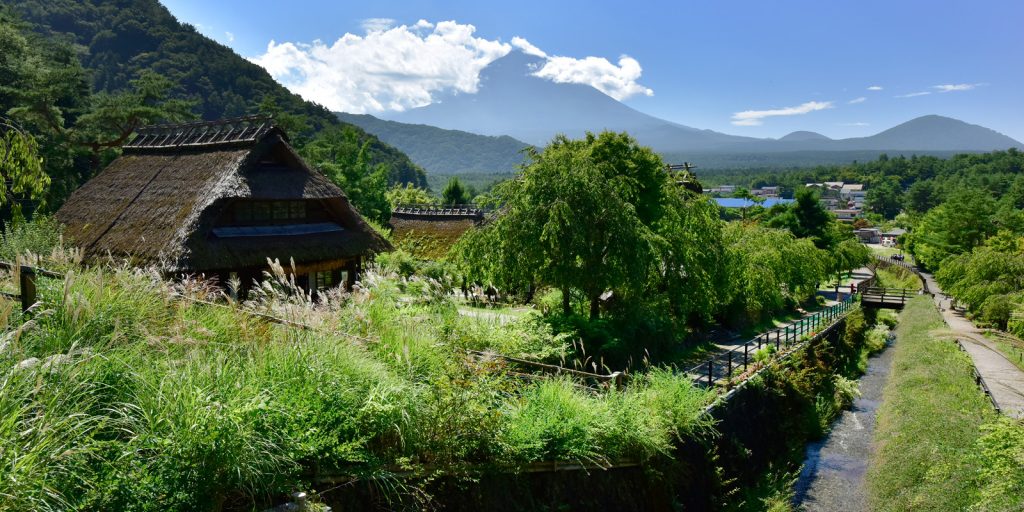 In the village of Nenba, which is said to have already been in existence in the time of the Takeda clan, there were about 40 thatched-roof houses in the kabuto-zukuri (samurai helmet-shaped roof) style, with dahlias, mountain lilies, yarrow, and other lovely flowers blooming along the roadsides and in the gardens of these compactly partitioned residences.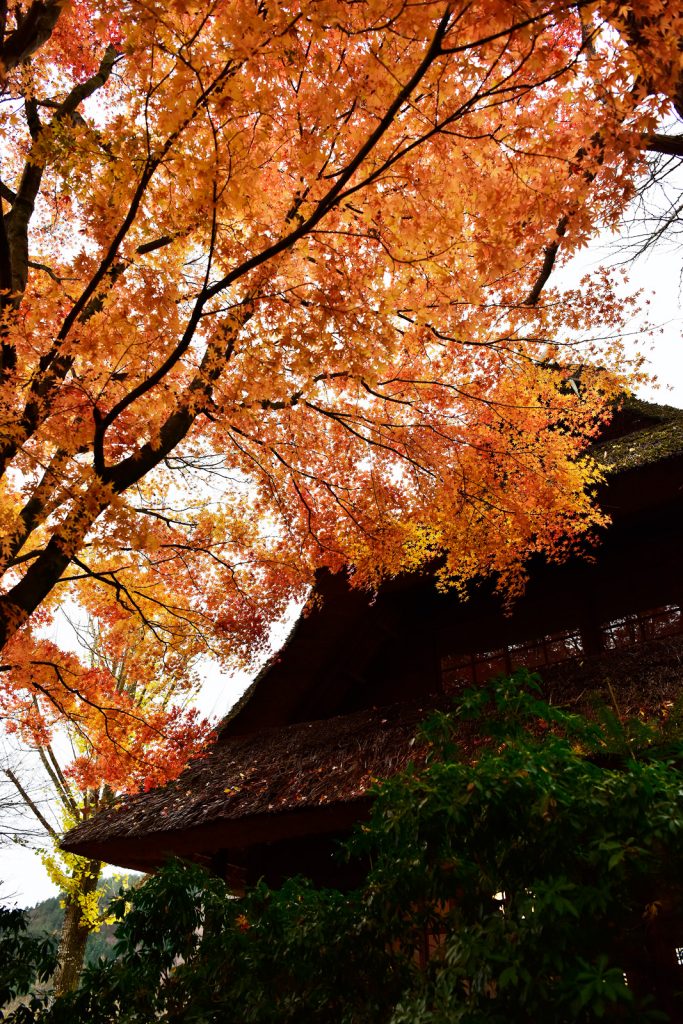 Blessed with abundant sunshine and minimal snowfall, the people of this village were engaged in forestry, charcoal-making, sericulture (silk farming), and dairy farming, working together in harmony to form a unique culture and live peaceful and comfortable lives.
While the villagers worked collectively to re-thatch the roofs, thereby maintaining the traditional thatched-roof architecture of the village, they were also involved in forward-looking village development, such as paving the roads, upgrading the water supply and furnaces, and installing telephone lines to improve their quality of life.
In September 1966, an autumn rain front and Typhoon No. 24 (Helen) brought unrelenting heavy rain to the area around Lake Saiko.
This was followed by record-breaking rainfall from Typhoon No. 26 (Ida), which caused the mountainside to give in and finally collapse.
The resulting debris flow, which was referred to as a "mountain tsunami," swept downstream and directly hit the village of Nenba.
This all happened before dawn on September 25.
Of the 41 thatched-roof houses that stood at the time, 37 were totally or partially destroyed by the disaster.
The peaceful lifestyle of the villagers was lost in an instant, and the village disappeared.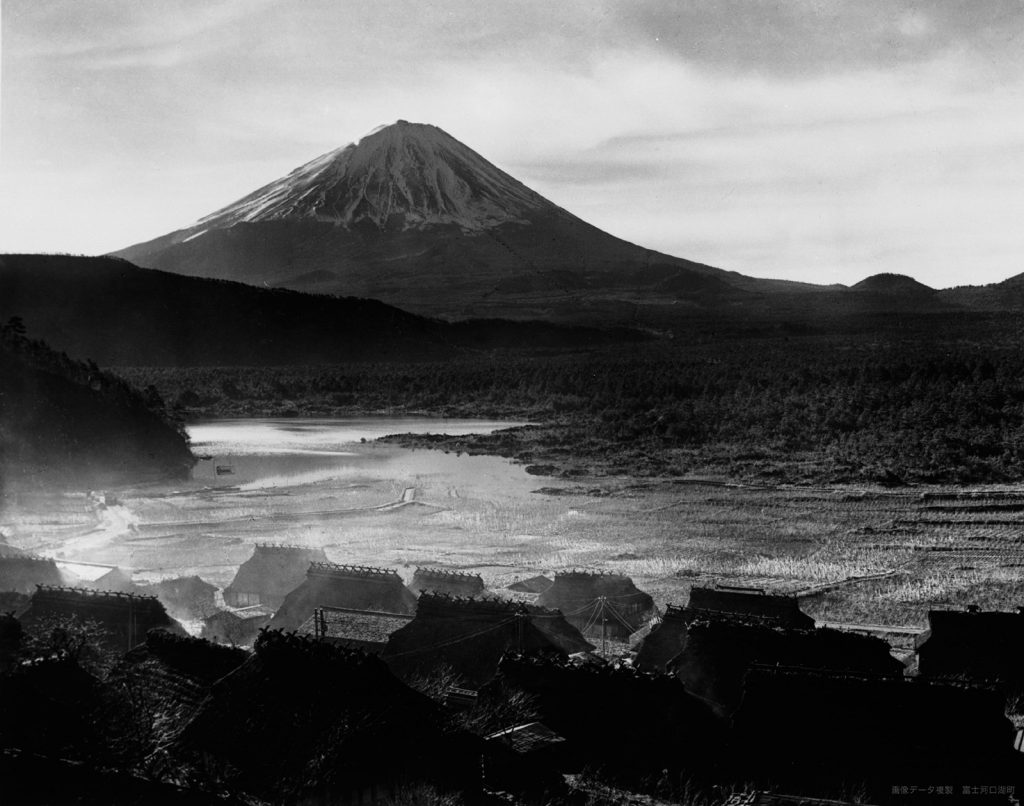 Four decades later, in 2006, Saiko Iyashi-no-Sato Nenba was created with 20 thatched-roof houses, with the aim of reviving the beautiful scenery of the original thatched-roof village lost to the typhoon disaster and building a new tourism exchange center that highlights the local history, culture, and natural environment unique to this area.
The kabuto-zukuri thatched-roof houses have been reconstructed in their original form using old lumber. A charcoal-making hut and sericulture (silkworm-raising) room have also been reproduced.
We invite you to take in the beautiful scenery of Japan's four seasons and the majestic view of Mt. Fuji, a World Heritage site, at this thatched-roof village that has been revived after decades of disuse. Here, you can enjoy enriching moments through the excitement of hands-on craft activities and the simple elegance of the local cuisine.