Former Watanabe Residence: Registered Tangible Cultural Property (Structure) of Japan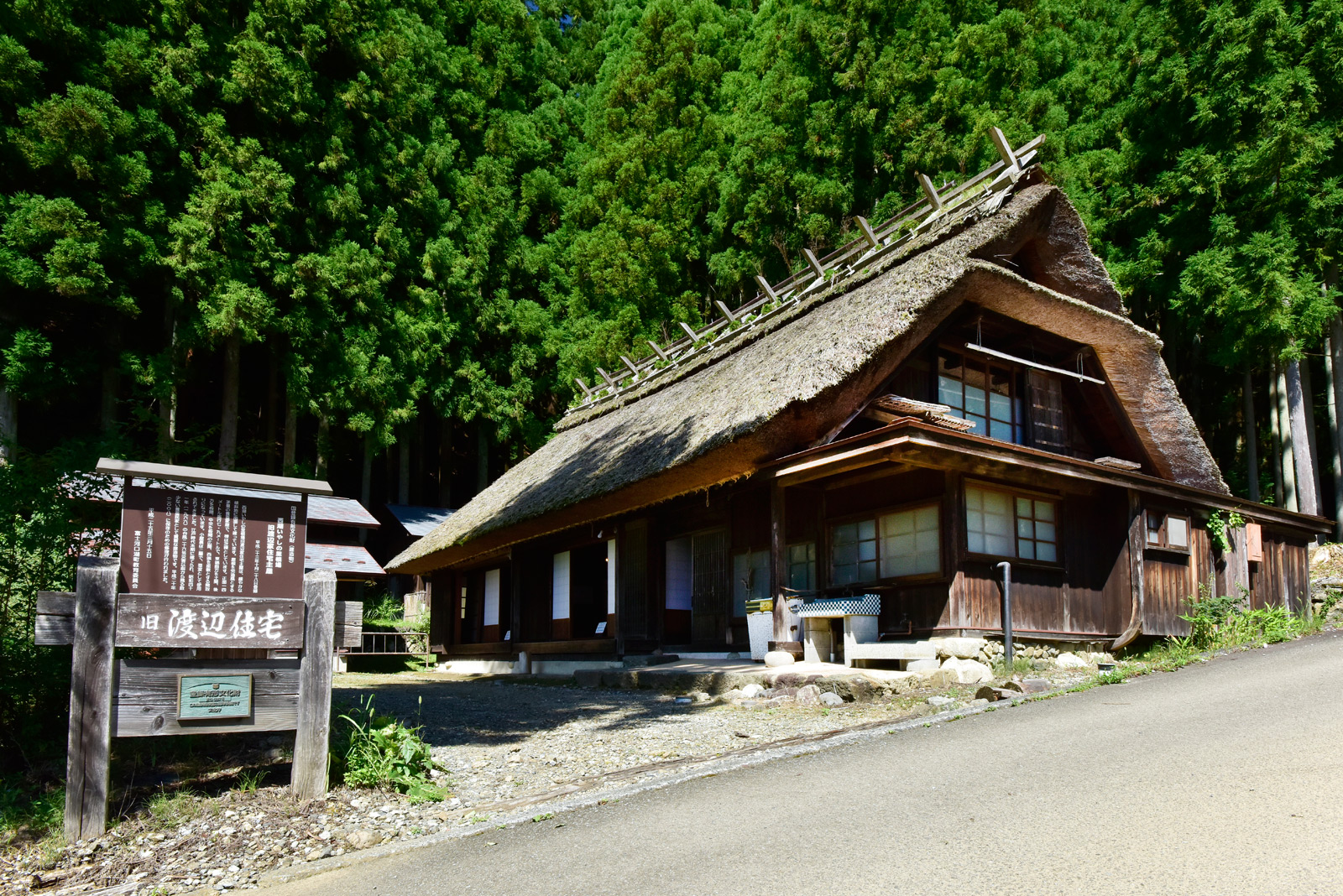 This sericulture (silkworm-raising) house built in the mid-19th century is one of the few valuable buildings that survived the sediment disaster in 1966 and remains standing today.The building was restored in 2008 for preservation purposes, and in 2011 it was designated a Registered Tangible Cultural Property by the Government of Japan.
The roof is built in the kabuto-zukuri style, one of the characteristics of thatched-roof houses in the Nenba area.The upper part is an irimoya (hip-and-gable) roof with a wooden lattice gable, and roof decorations can also be seen.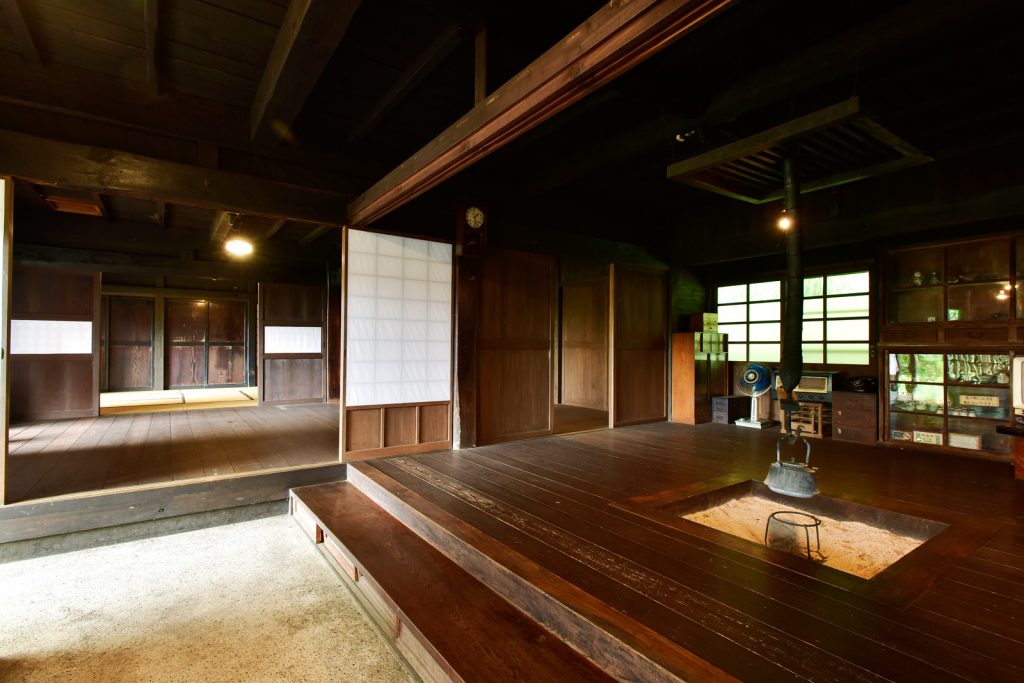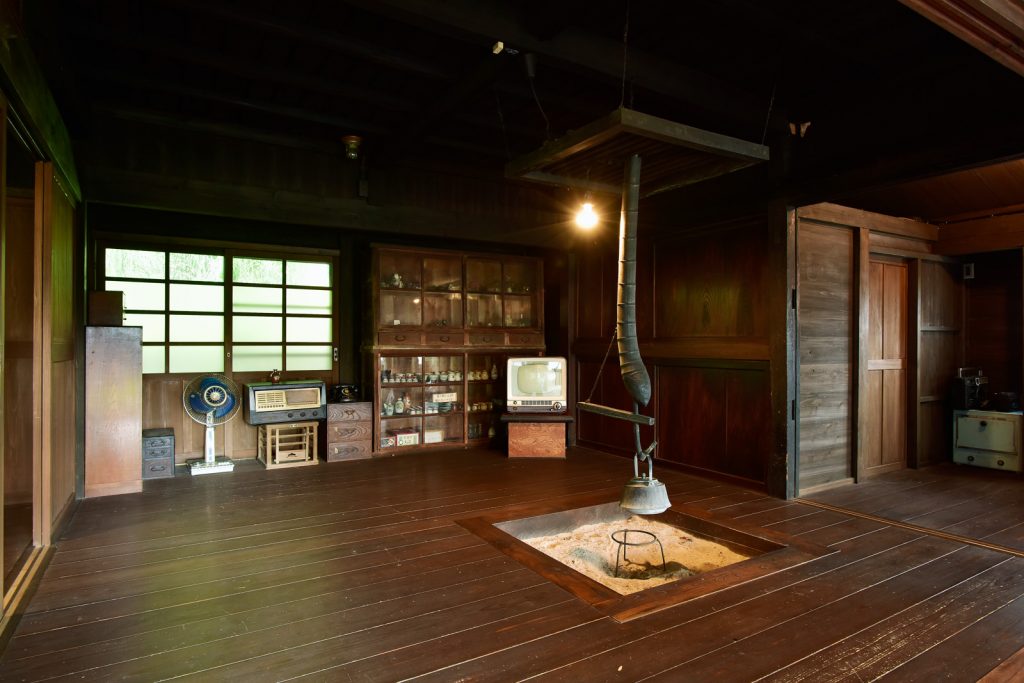 The interior layout of the house consists of an earthen floor area at the front-east end, a room with a wooden floor in the rear, a hall with a wooden floor in the center, and a tatami room at the west end. The sunken hearth and stove are still intact.In addition, evidence of sericultural activity can be seen on the second floor, which has excellent ventilation.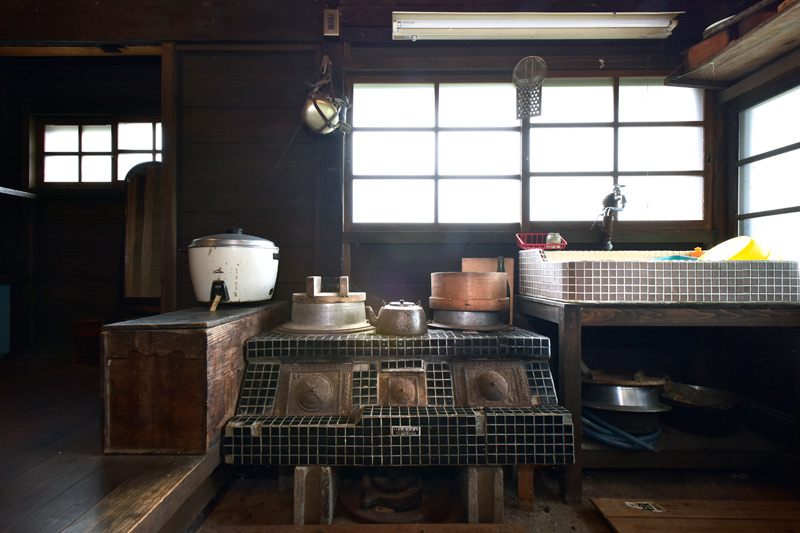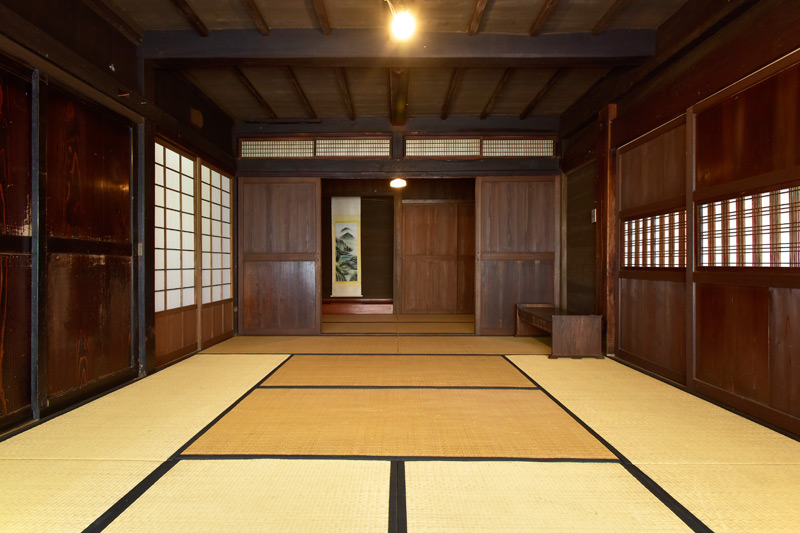 Nenba village was once a village of high cultural standards, having even received an award from a newspaper as a model village for a new standard of living.Inside the building, a vacuum-tube color television, gas-powered rice cooker, and an early washing machine model are on display, reminding visitors of the affluent lifestyle that the villagers enjoyed in the past.
The building also plans and holds events suited to its quaint atmosphere, such as planetarium and shadow puppetry events.