Seseragiya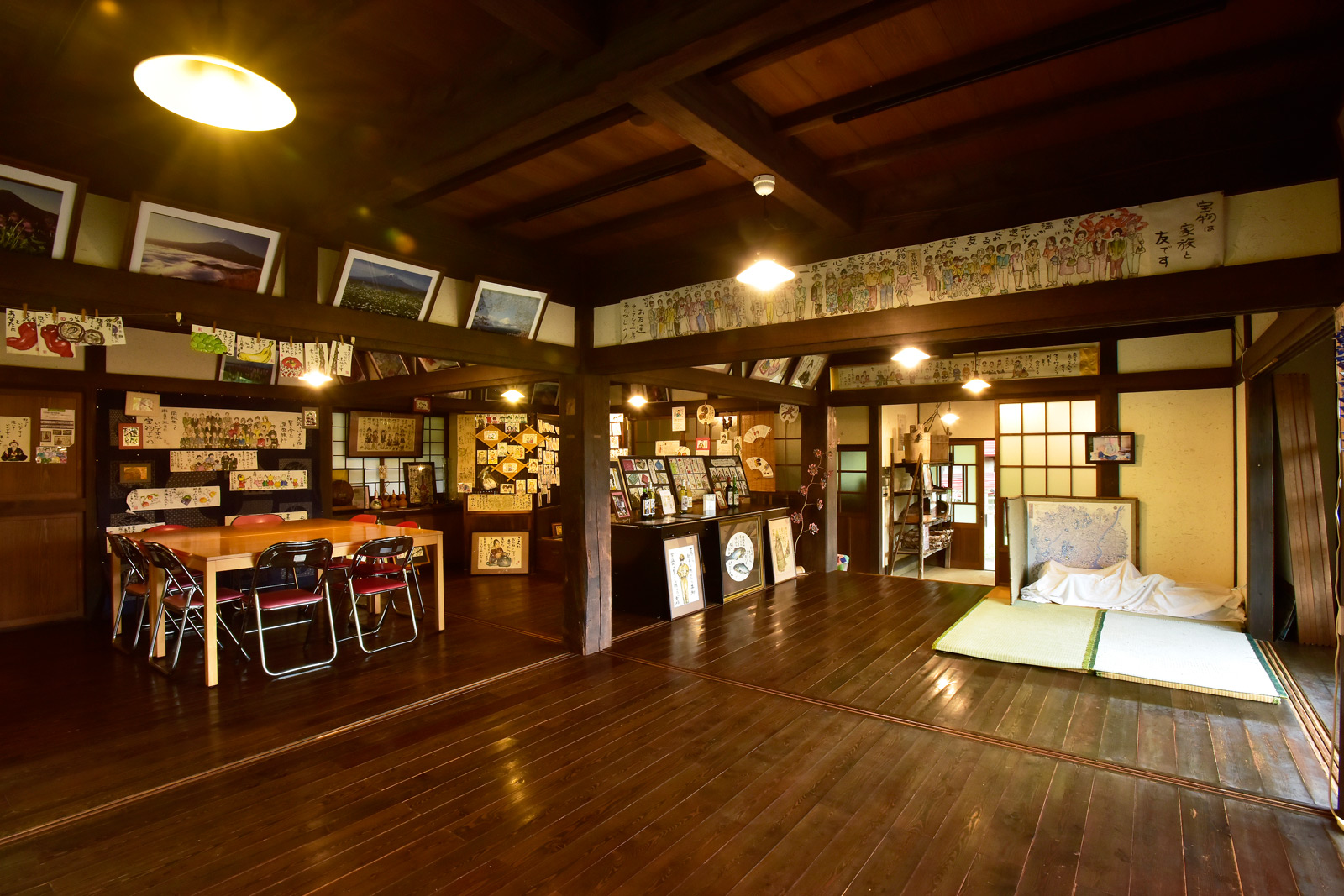 The name "Seseragiya" was given to this house because the murmuring (seseragi in Japanese) of the stream that flows through the village can often be heard from here.Visitors can enjoy the ambiance of the village while listening to the soothing sounds of the stream.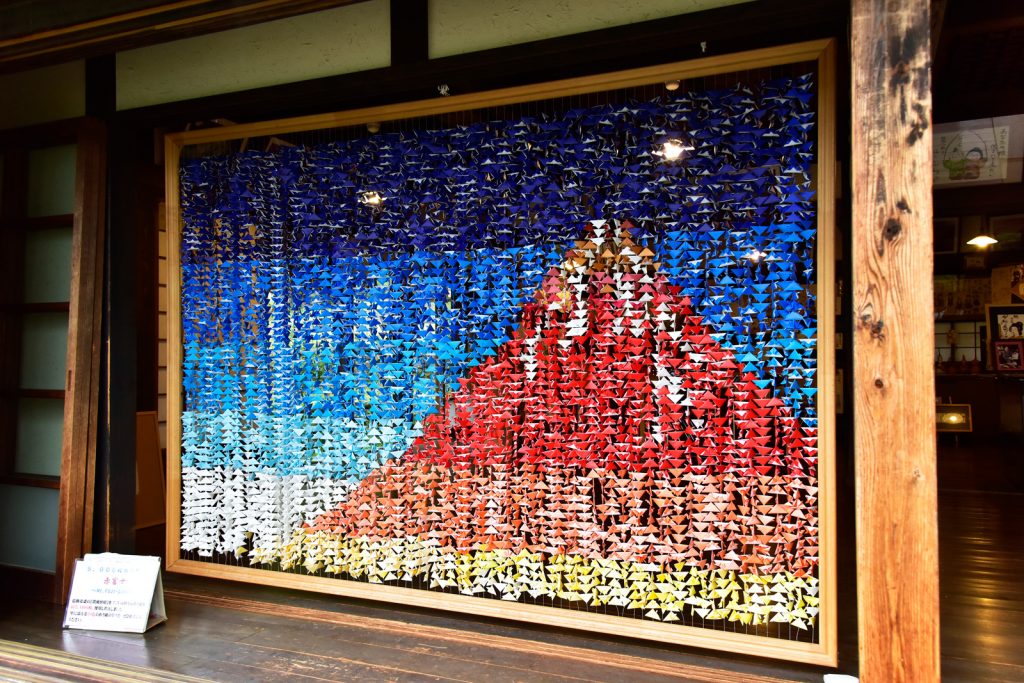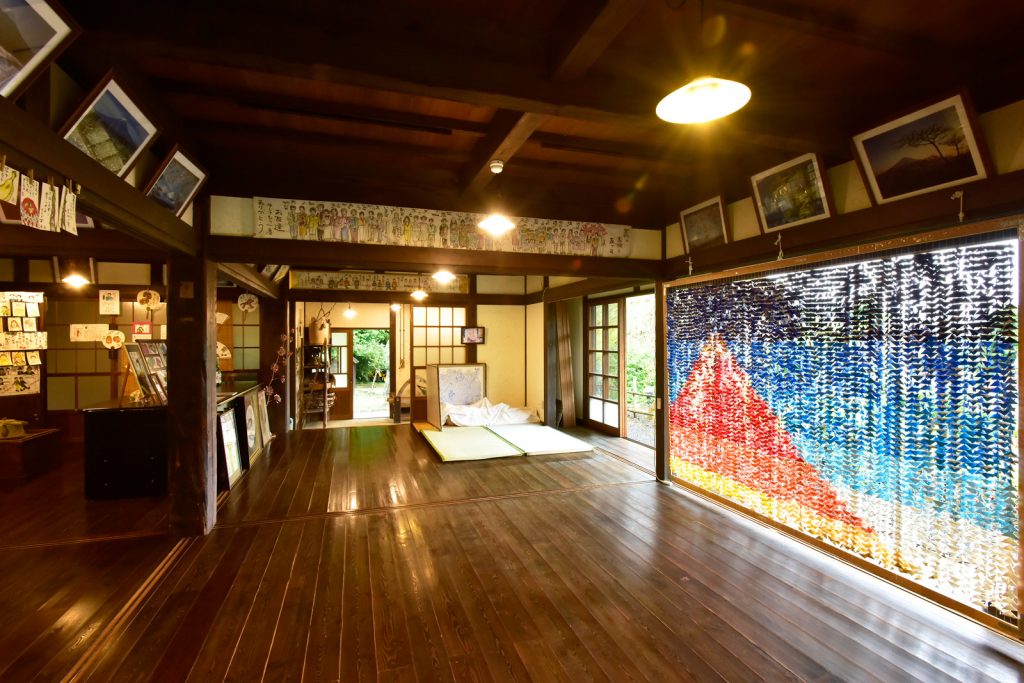 A tapestry made from 5,000 origami helmets depicting ukiyo-e artist Katsushika Hokusai's "Fine Wind, Clear Morning" woodblock print is displayed on the engawa (porch-like floor extension that surrounds the house) for visitors to admire.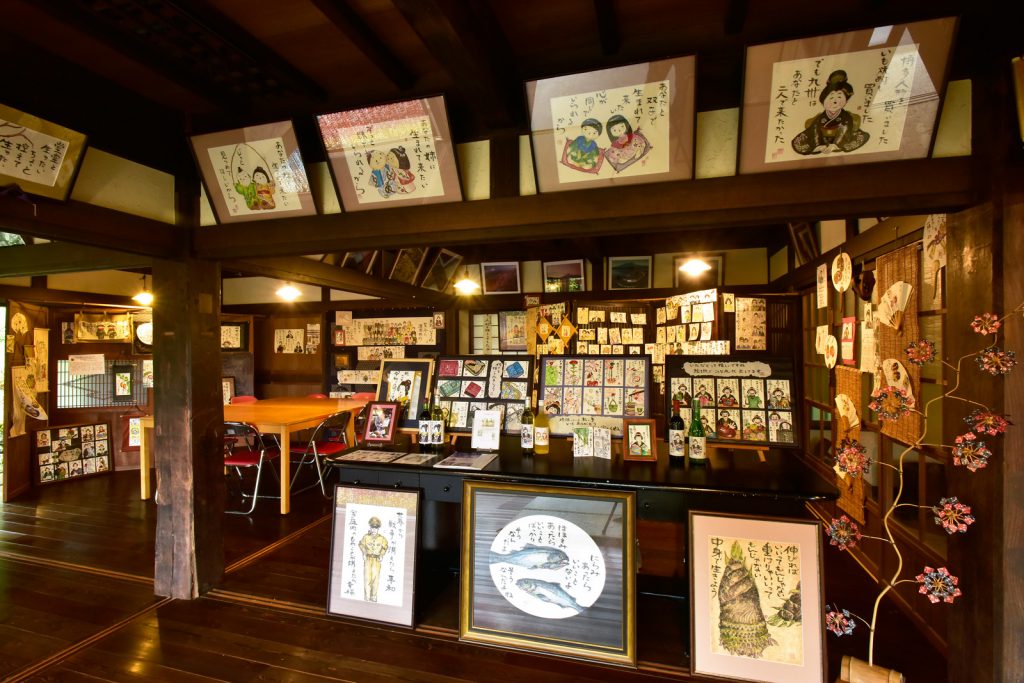 Inside the building, you will find artworks created by a passionate illustrated postcard artist in the town of Fujikawaguchiko, which are well worth seeing.Feel free to join a demonstration or workshop on creating the illustrated postcards.
On weekends from April through November, visitors can observe demonstrations of bamboo crafts passed down in the town of Fujikawaguchiko.Thin suzutake (a species of bamboo grass), which grows near the second station on the trail leading up Mt. Fuji, is tightly woven to create sturdy bamboo strainers and baskets.You can purchase these quality products, which have also been designated a traditional craft of Yamanashi Prefecture, at the Specialty Products Store in the village.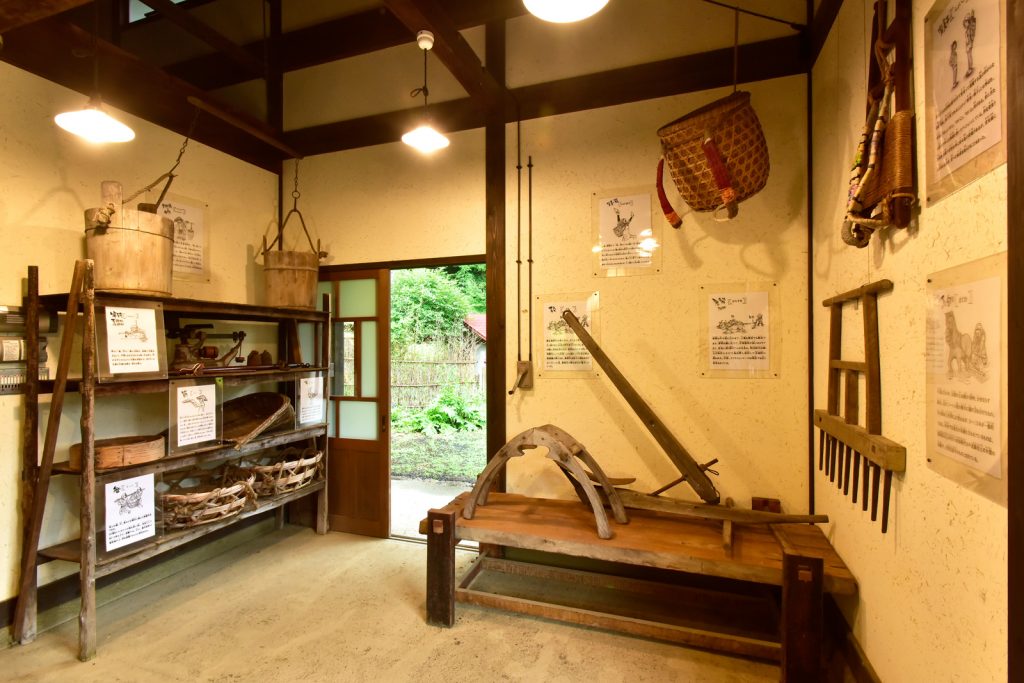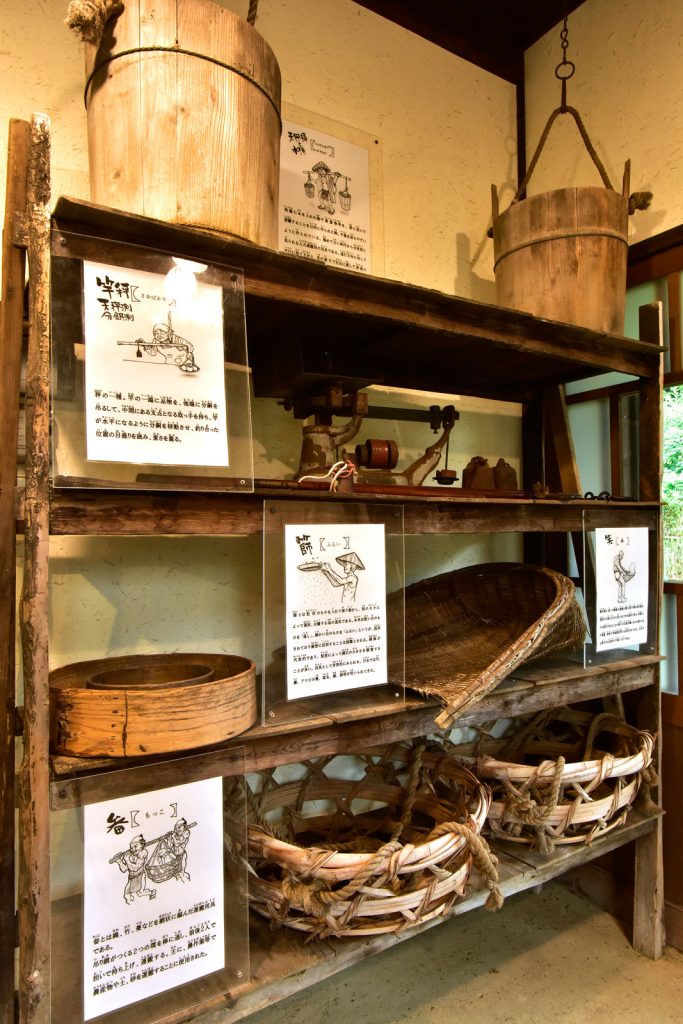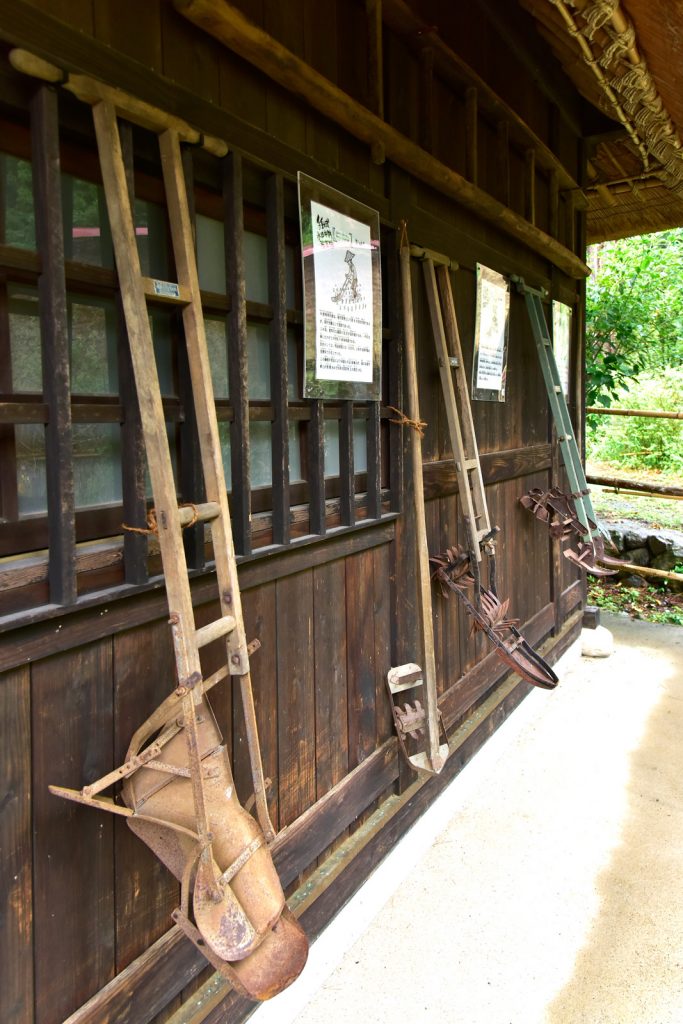 Old Japanese farming equipment are displayed around the perimeter of the building along with illustrations and explanations, so you can learn how they were used in agricultural processes from rice planting to harvesting.You will be able to learn about a year in the life of a Japanese farmer at that time by starting at the building's earthen floor area and circling around the building.
---
Inquiries
Saiko Iyashi-no-Sato General Information Center
Tel: 0555-20-4677