Glass & Metal Tupai Studio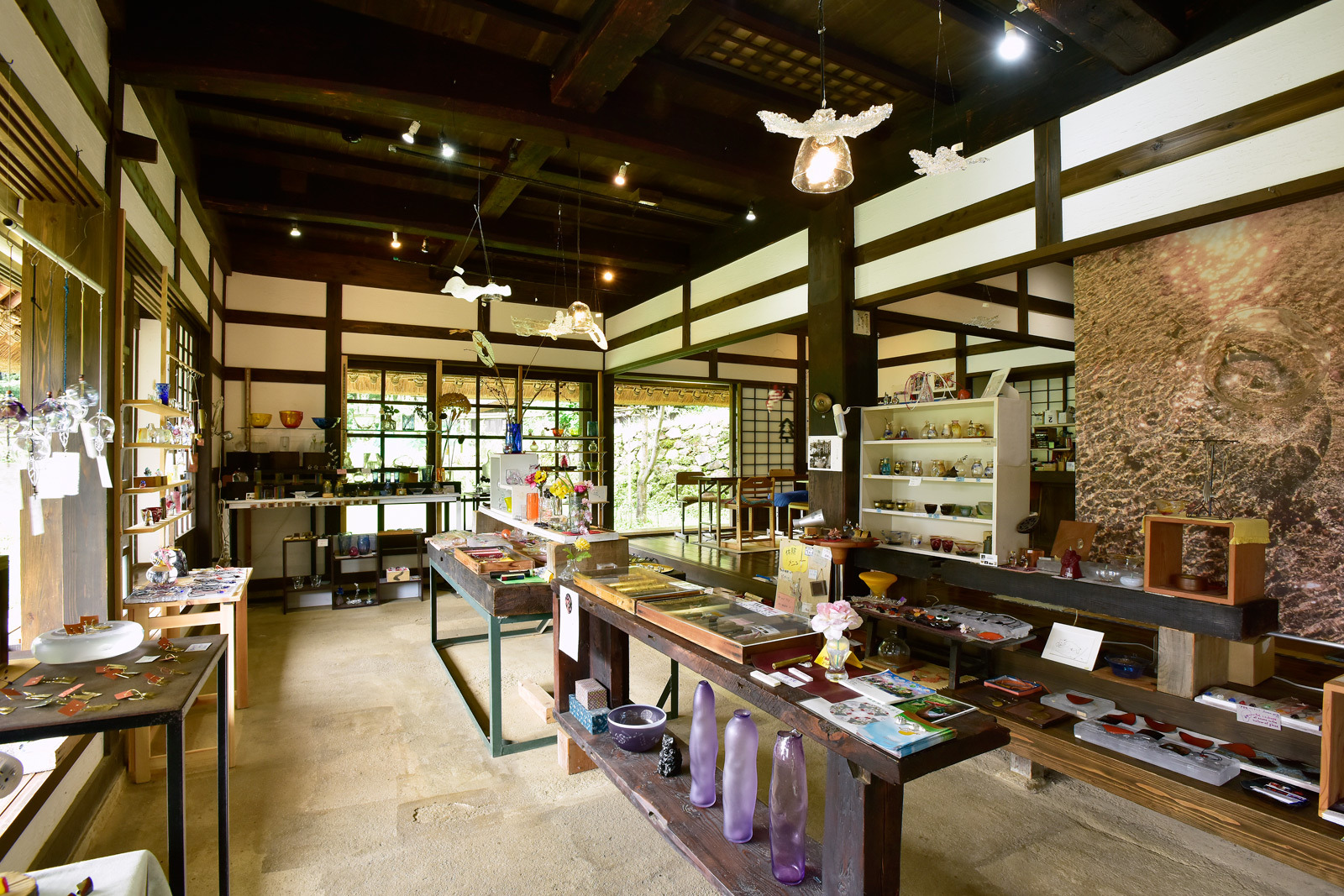 We will be closed on September 5, 20, 27
We apologize for the inconvenience and appreciate your understanding and cooperation.
Tupai Studio is run by glass artist Yu Saito and metal engraving artist Miki Saito.
The studio displays glassware, wind chimes, kaleidoscopes, sculptures, cutlery, and other items made by the couple that exude handmade warmth, giving it the feel of a gallery.These products, of course, are for sale.
Visitors can also make their own kaleidoscope or try engraving or hammer-decorating metal.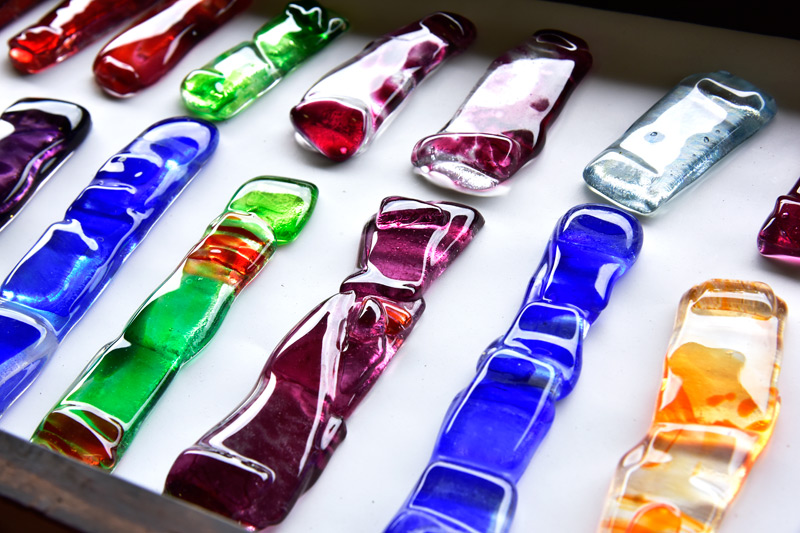 Activities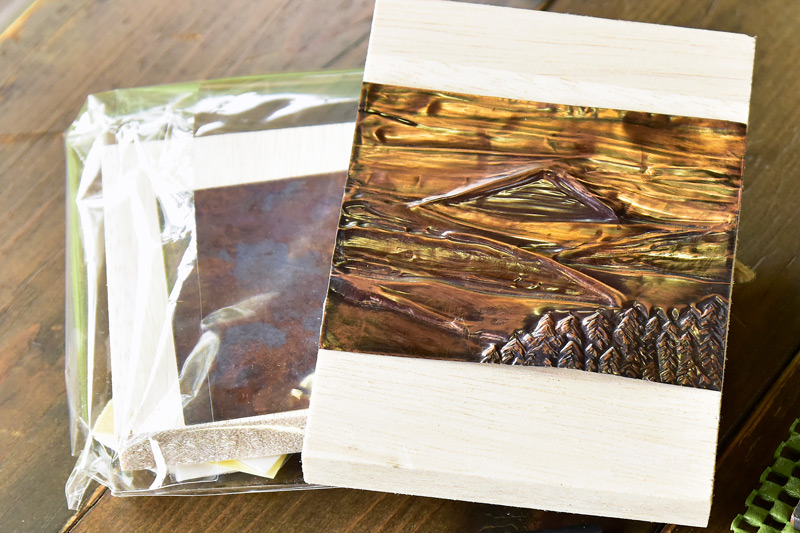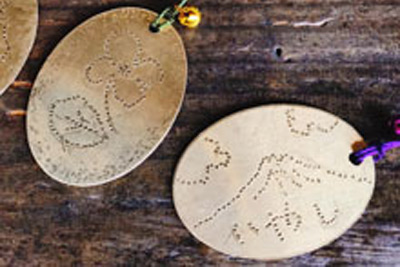 Metal engraving
Draw pictures, patterns, or letters on a thin copper plate by creating an uneven surface using a tool called a hera.
Besides drawing an original picture to display as a work of art, we also recommend designing and creating a doorplate or sign, or a pet's nameplate.
Metal hammering
Create a pattern or design using a nail and special hammer to create dots on an oval-shaped brass plate.It comes with a strap, so you can attach the finished piece to your keys or bag right away.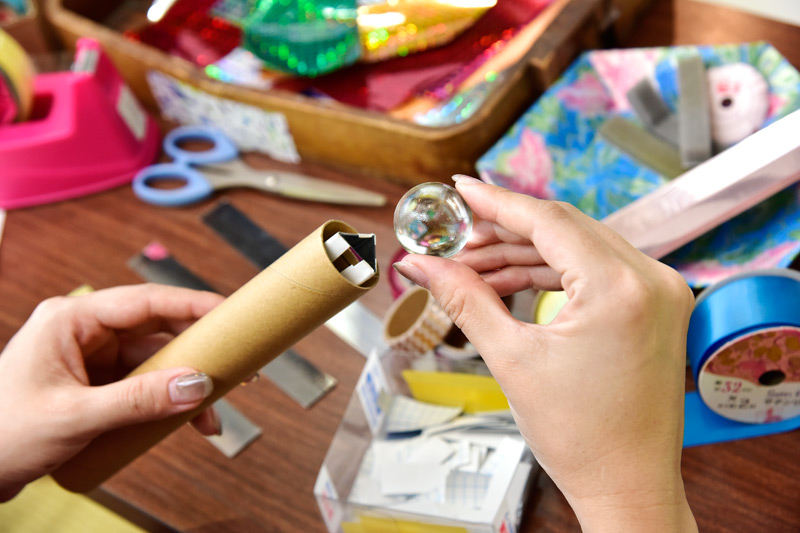 Make a kaleidoscope
Make a kaleidoscope—a tube which reveals various patterns when you peer into it—by adding colorful beads and other materials of your choice into one end of the tube.The process of making a kaleidoscope is so simple that even young kids can enjoy it.
Marble kaleidoscope
This type of kaleidoscope has a transparent glass marble at the end of the tube, which creates various scenic patterns when you look through it.Insert glass or plastic mirrors in a simple tube and attach a marble to the tip.
You can decorate the outside of the tube however you like with origami and other materials to create a one-of-a-kind kaleidoscope.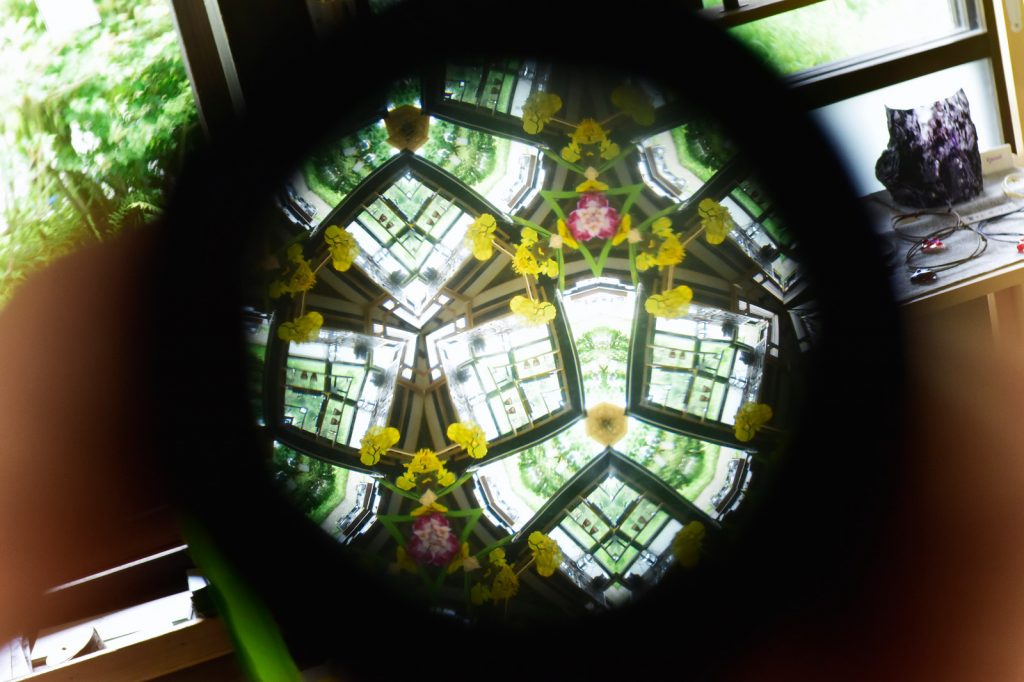 ---
Inquiries
Tel:050-5374-9756 (Saito)