Restaurant Satoyama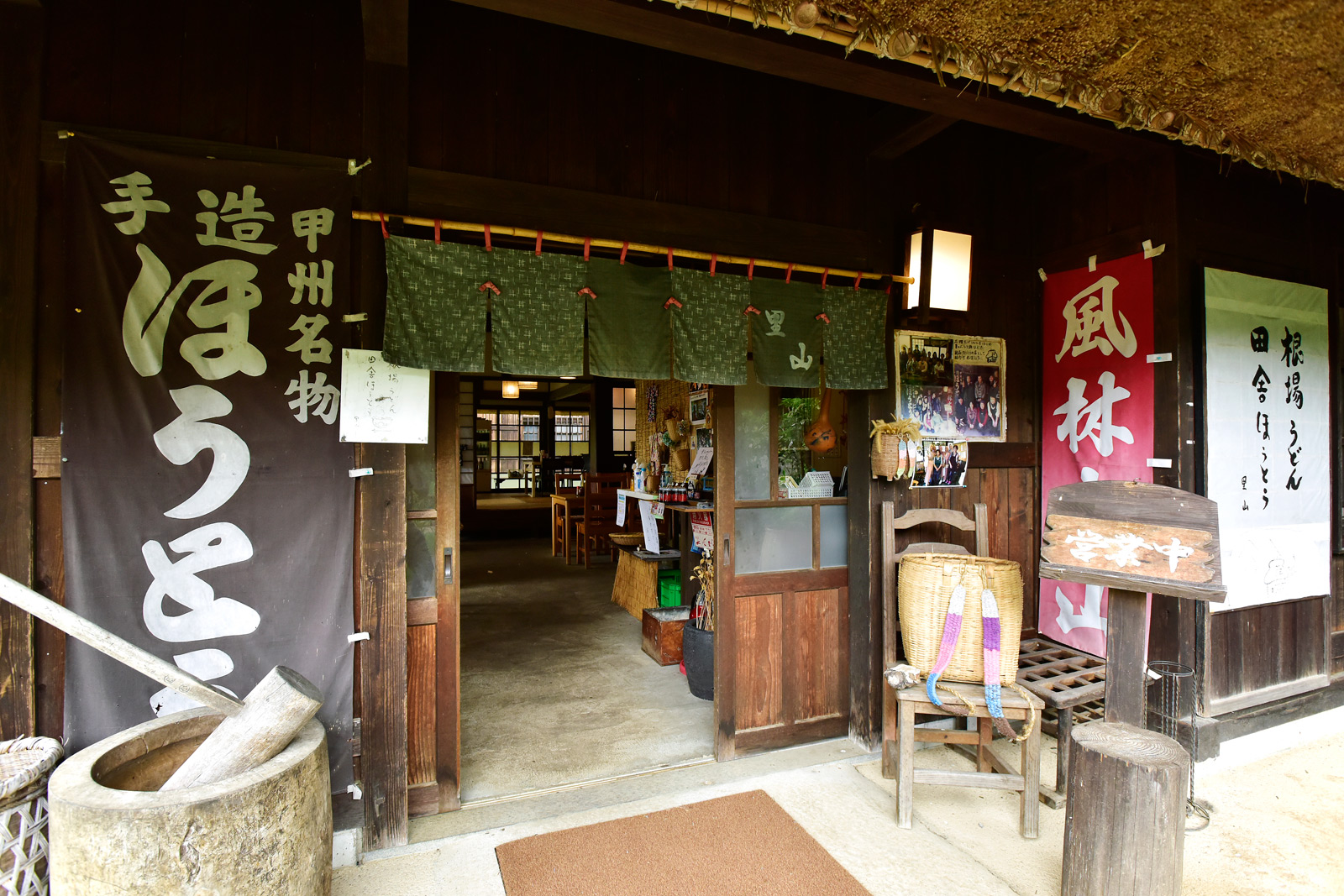 Days closed in October 3,4,5
We apologize for the inconvenience and appreciate your understanding and cooperation.
Visitors must pay the admission fee to dine at the restaurant.
Entrance fee is required even for having a meal at our restaurant.
Stores with registered invoice numbers
In the old days, when rice could not be grown in the Fuji Hokuroku highland area, udon and hoto noodles made from wheat flour were often eaten instead.At Satoyama, you can enjoy dishes made from local ingredients, including hoto, a local delicacy unique to Yamanashi Prefecture, and udon, a dish traditionally served on special occasions in the Fuji Hokuroku area.
An ancient strain of black rice grown in the town of Fujikawaguchiko is used in set meals and dishes served with rice.It has a delightful chewy texture and is full of polyphenols, which provide beauty benefits.
The tempura is also made from locally-grown seasonal vegetables, including edible wild plants such as tara-no-me (shoots of the Japanese angelica tree) and koshiabura in spring; summer vegetables such as Romano beans, tomato, eggplant, and Japanese ginger in summer; and chrysanthemum flowers in autumn. Wakasagi (Japanese smelt) from the Fuji Five Lakes may be served in winter.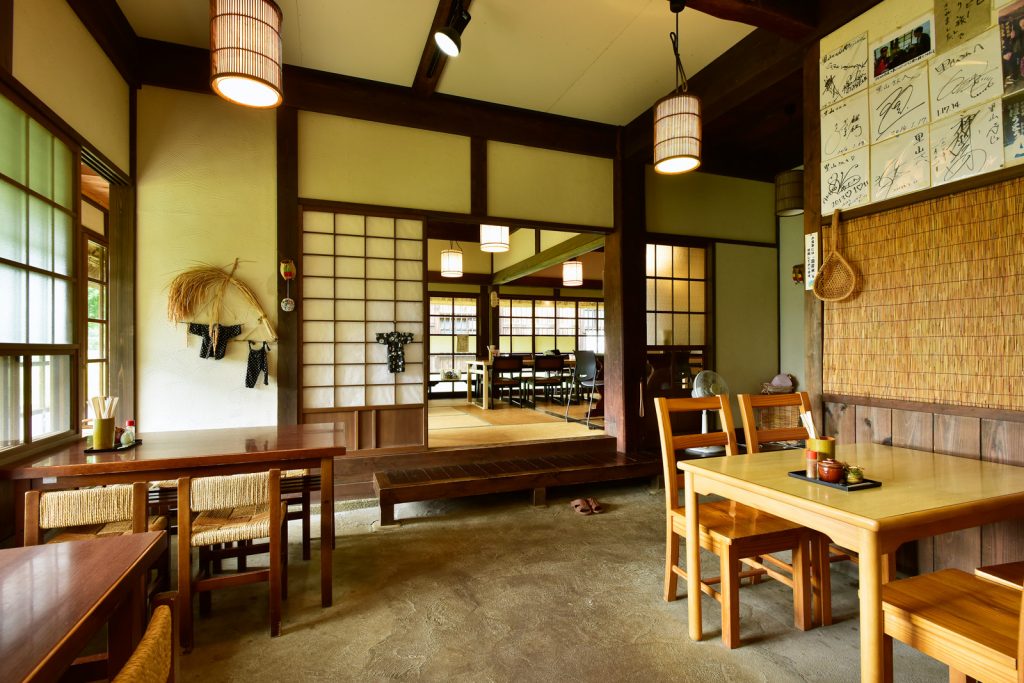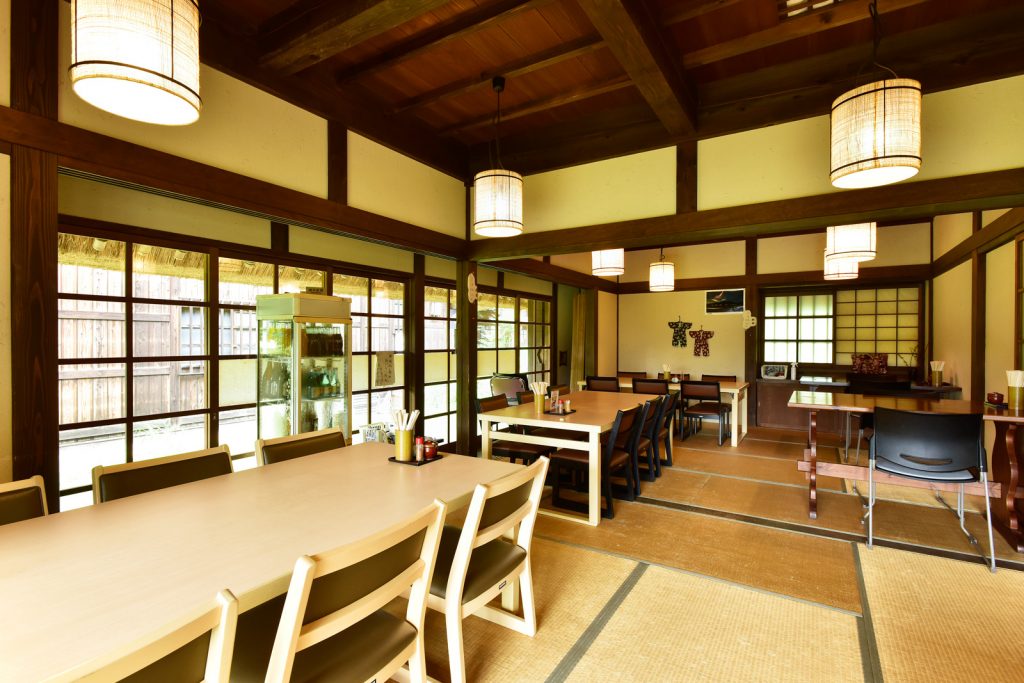 Menu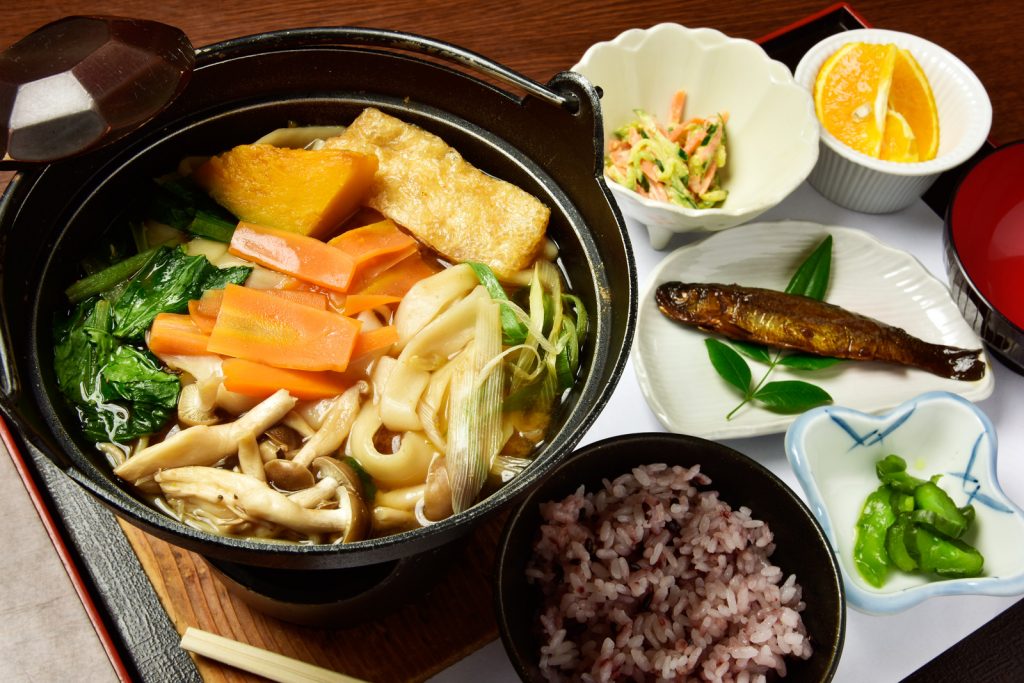 · Hoto Set (for group orders)
*Optionally, you can replace the rainbow trout kanroni (candied in sugar and soy sauce) with salt-grilled cherry trout, or add a mini tempura.
*The price and content of the tour group menu can be adjusted according to your needs, so please do not hesitate to consult with us.
· Hoto
Thick, flat homemade noodles simmered with vegetables and meat in a miso-based broth. This dish is the "soul food" of Yamanashi locals.In autumn, enjoy the simple taste of large nameko mushrooms, a specialty of the Lake Shoji area. In winter, the broth is packed with chunky pieces of daikon radish, Chinese cabbage, and kabocha squash.
· Ozara
Chilled hoto noodles dipped in a soy sauce-based sauce.
· Hiyashi Hoto (summer only)
Cold hoto noodles with a thick sauce poured on top.It is served with colorful summer vegetables and a soy sauce and miso-based sauce.
· Nenba Udon
More labor intensive to make than hoto, udon noodles have long been considered to be a food for special occasions.In the Nenba area, it was customary to serve sake with kinpira (thinly sliced vegetables braised in sweet soy sauce) and sweet and salty cooked runner beans at weddings, funerals, and other gatherings.To finish the meal, cold udon noodles were served with a dipping sauce containing shiitake mushrooms and carrots.As the meal progressed and the sauce became diluted, people would add the kinpira to the sauce for a boost of flavor.
A large variety of other dishes are also available.Please check the full menu at the restaurant.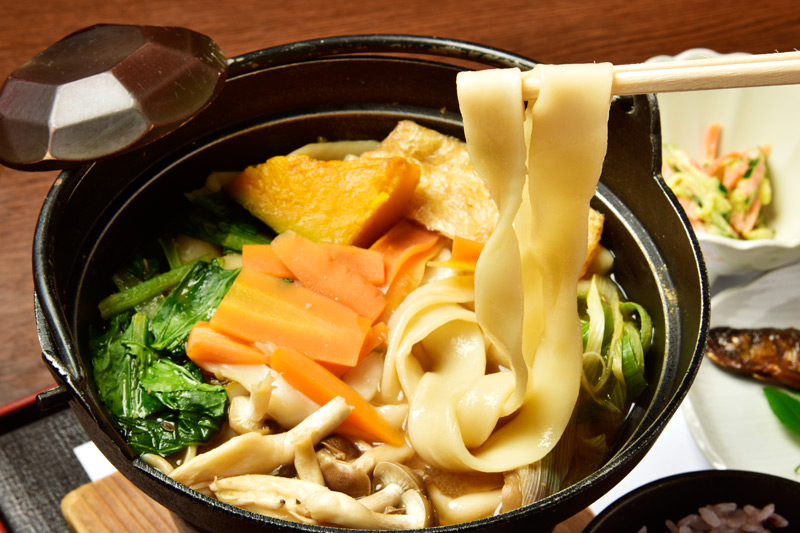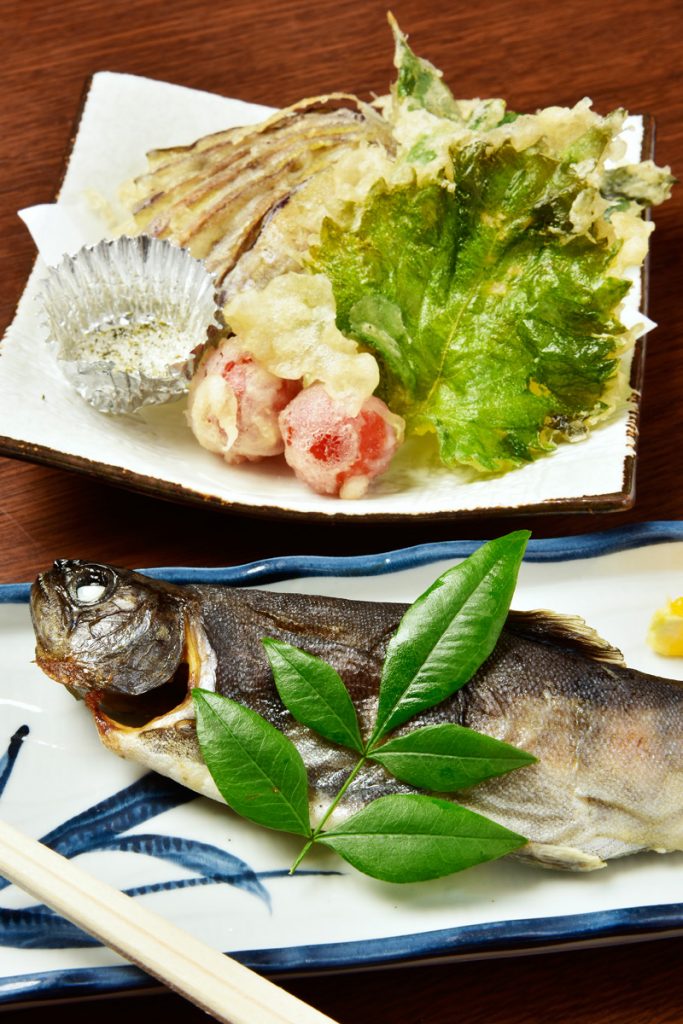 ---
Inquiries
Tel:090-1216-3349