Sabo (Erosion Control) Museum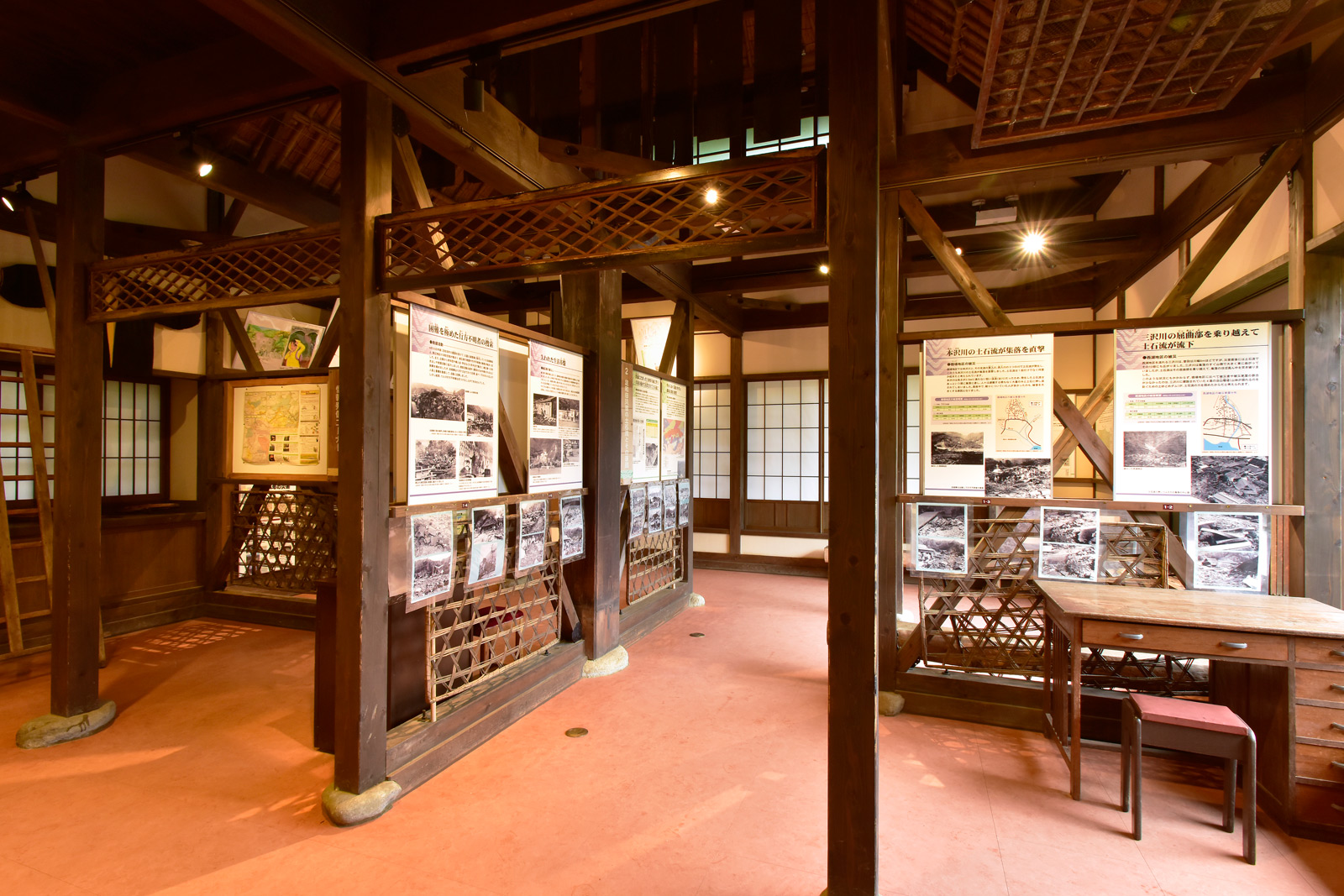 Japan is a country prone to natural disasters, even when compared to other countries in the world.In recent years, disasters such as earthquakes, heavy rains, and floods have occurred, and enormous damage has been reported in various areas of Japan.
Disasters leave many people with deep grief and trauma.Saiko Iyashi-no-Sato Nenba was finally constructed four decades after the disaster triggered by Typhoon No. 26 (Ida) struck the Nenba area, destroying the original village in an instant.During the reconstruction of the village, we created the Sabo (Erosion Control) Museum in cooperation with the Ministry of Land, Infrastructure, Transport, and Tourism, with the mission of sharing people's experiences of sediment disasters that have claimed countless lives and damaged homes and property. The museum hopes to provide opportunities for as many people as possible to learn about disasters and increase their awareness of disaster prevention so that they do not suffer the same fate.
In the museum, you will find photo panels displaying the sediment disaster of September 1966 and the process of overcoming that grief to recover from the disaster stronger. The museum also shows videos and houses newspaper materials, books, and other resources related to disasters. These can be used as teaching materials for the disaster education curriculum in elementary and junior high schools that started in 2020.