Specialty Products Store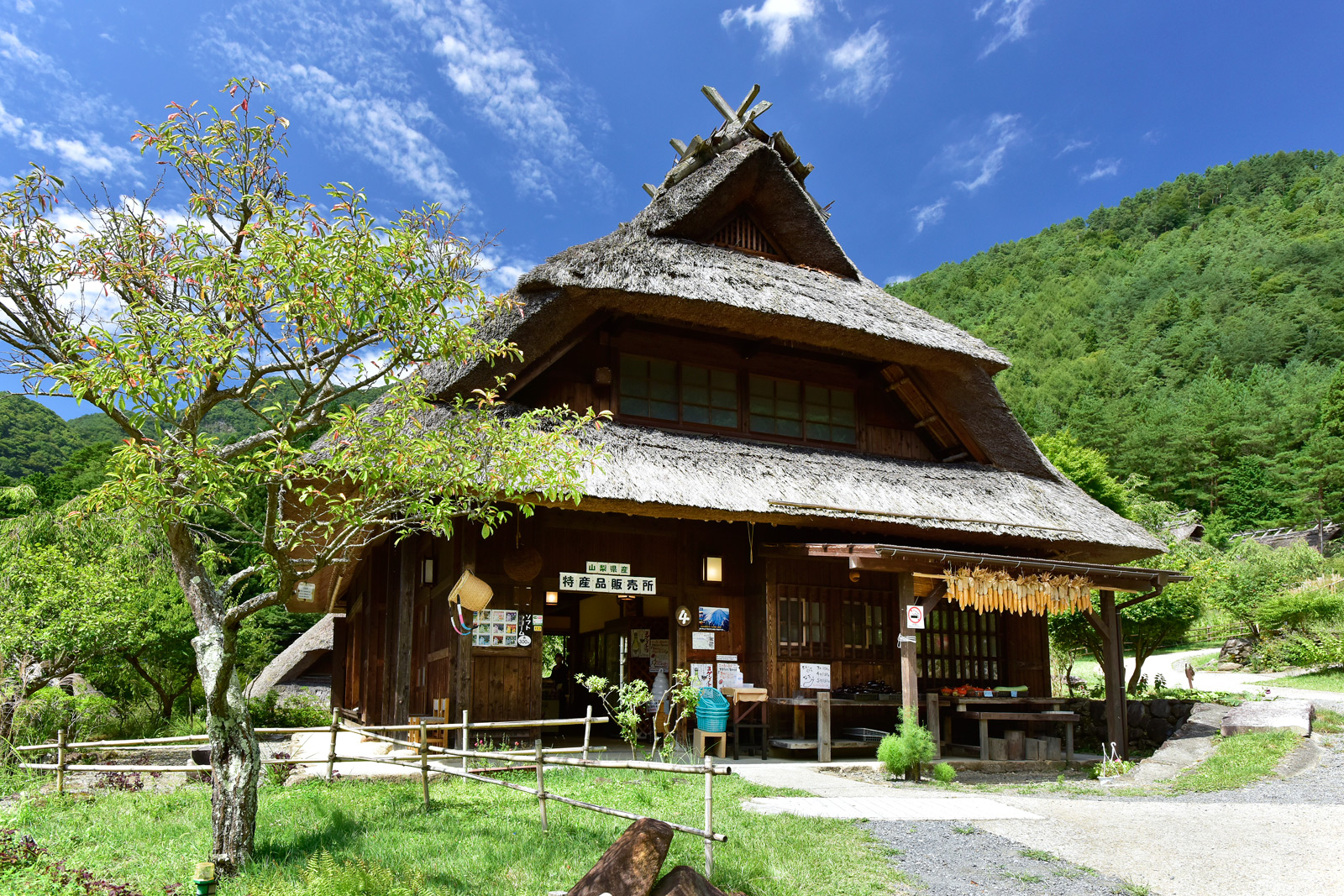 This souvenir store offers a selection of specialty products from Yamanashi Prefecture, with a focus on products made in the town of Fujikawaguchiko.Here, you will find a colorful array of local sakes and pickles, sweets such as the Mt. Fuji castella, rice crackers and other snacks, Japanese spices, jams, honey, umeboshi (pickled plums), hard candies, hoto (thick noodles with miso soup base), wakasagi kanroni (Japanese smelt stewed in sweetened soy sauce), ancient rice varieties, yacon tea and mulberry leaf tea, and other delicious products proudly made in Yamanashi Prefecture.
The store also carries a wide variety of items goods unique to the local area, such as marimo (green algae balls) from the Fuji Five Lakes, artworks produced by artists active in Yamanashi Prefecture, items handmade by local grandmas, and specialty bamboo handicrafts from Fujikawaguchiko Town.
Soft-serve ice cream is served year-round, while amazake (a sweet, fermented rice-based drink) is served in the winter. At times, the storefront is packed with fresh vegetables harvested in the village.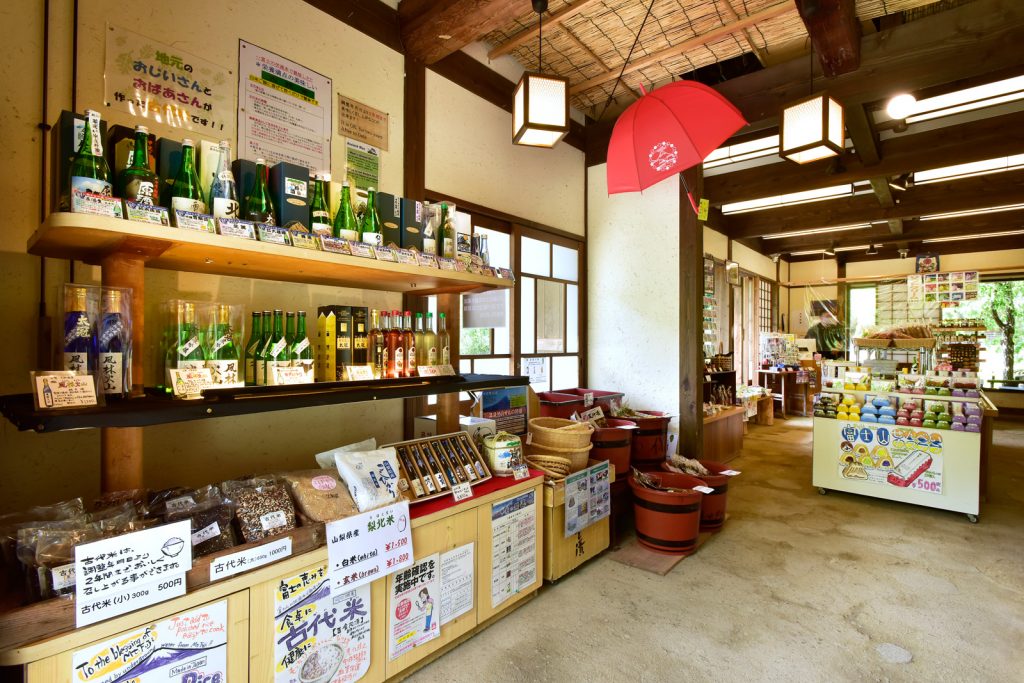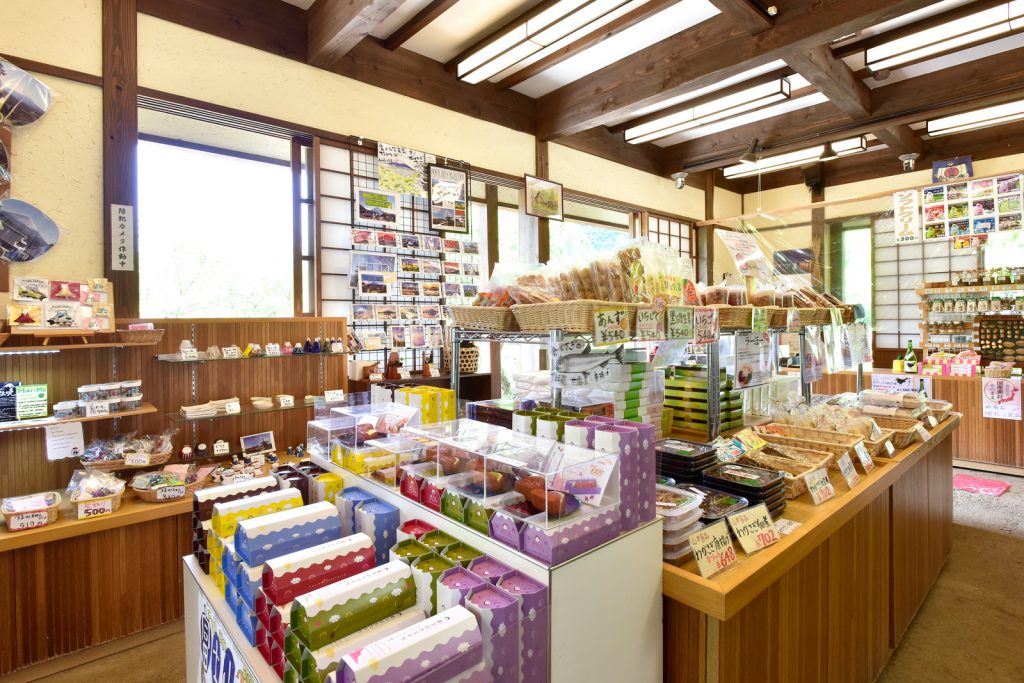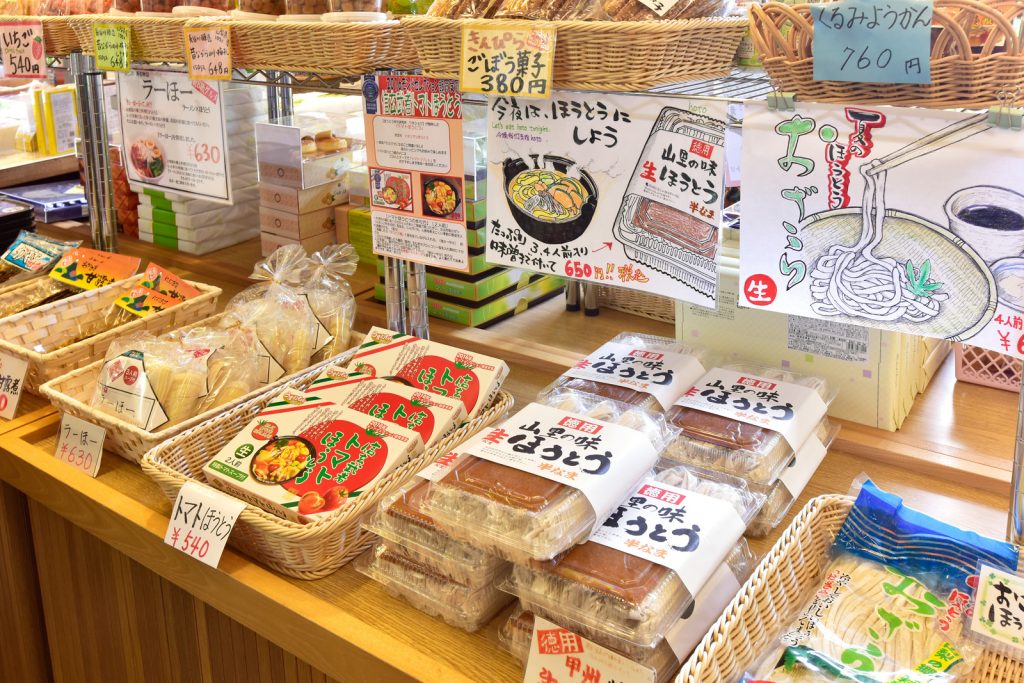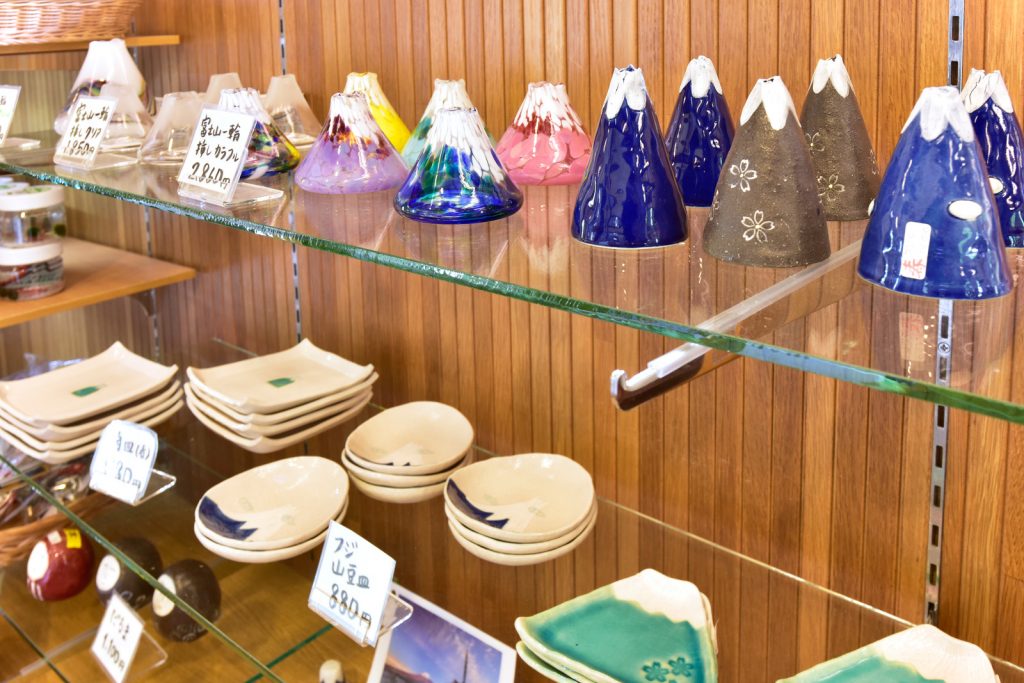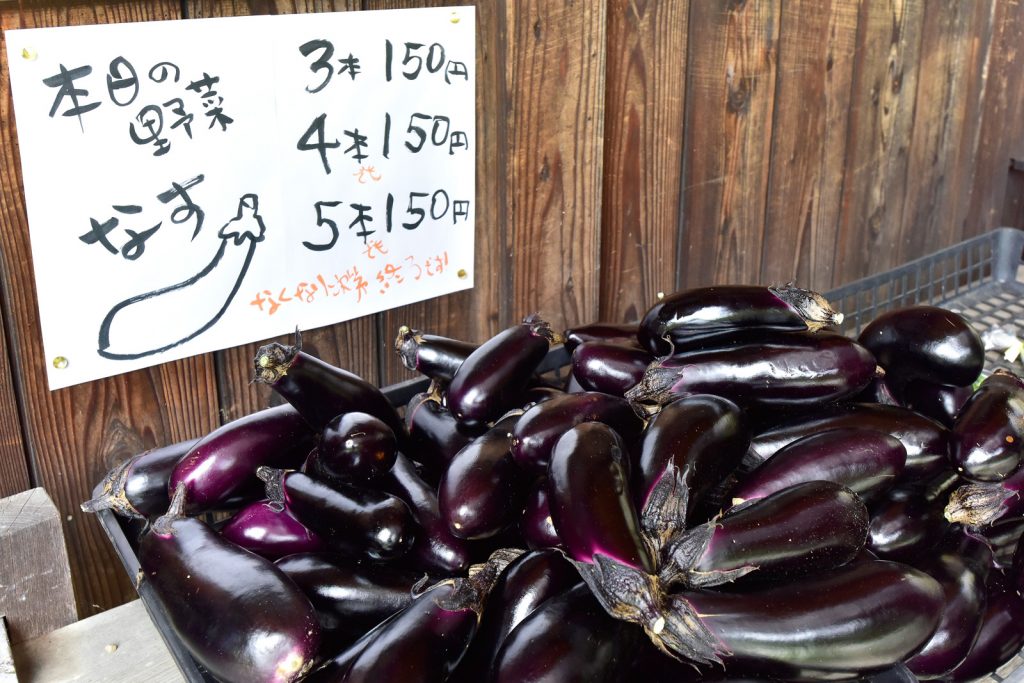 Main products available
Ancient rice varieties produced in Fujikawaguchiko
Handicrafts (woven bamboo strainers, akebia vine baskets)
Japanese pickles
Umeboshi (pickled plums), wakasagi kanroni (Japanese smelt stewed in sweetened soy sauce)
Honey harvested at the foot of Mt. Fuji