Fujisan Silk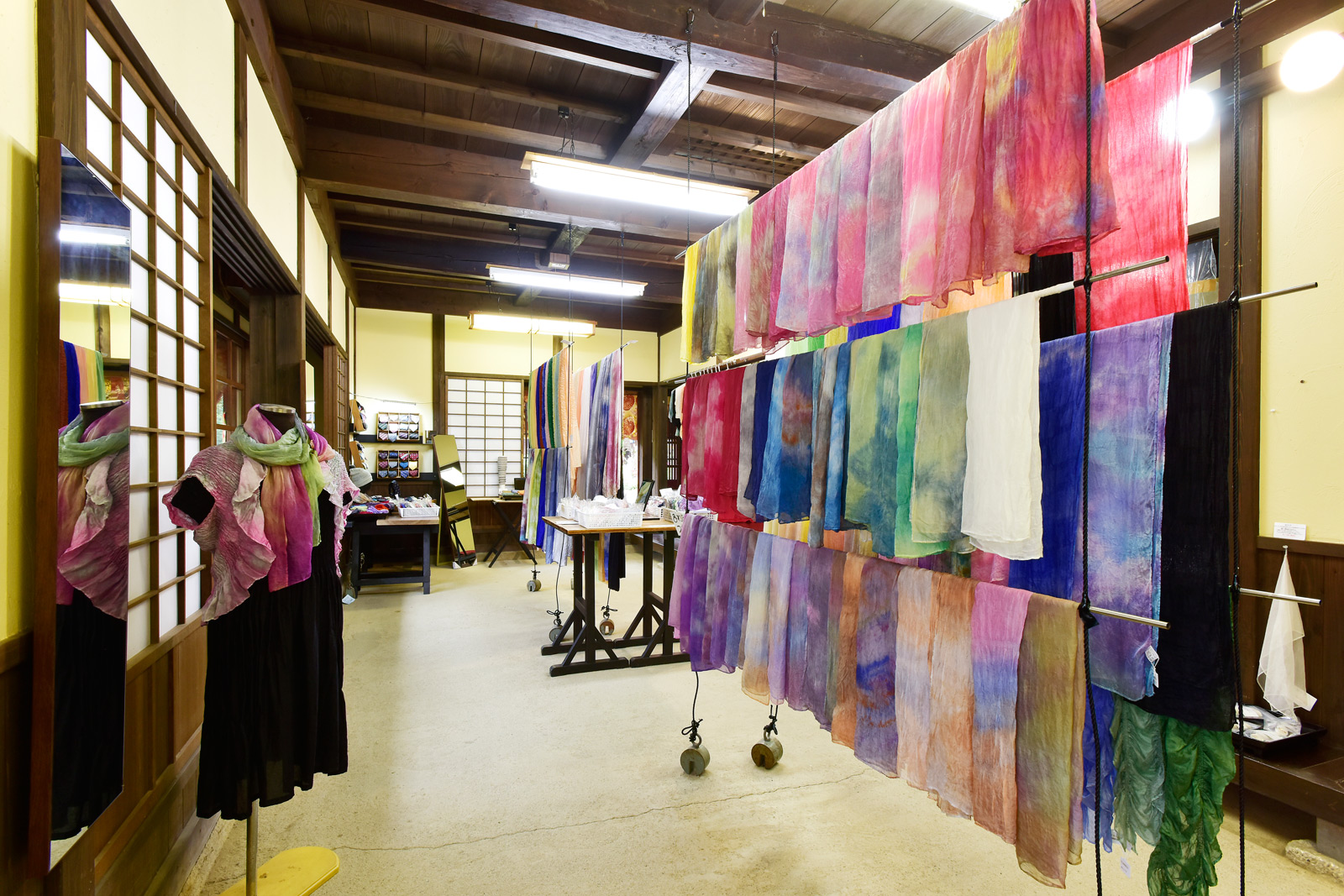 We open at 10:30 a.m.We apologize for the inconvenience and appreciate your understanding and cooperation.
Sericulture (silk farming) has been actively practiced in the Fuji Hokuroku area, where the village of Nenba is located, since long ago.
High-quality silk fabric made by degumming strands of silk from silk cocoons and weaving them on a loom had already become a specialty product of this region by the late-17th century. "Kai silk" (silk from Kai province/present-day Yamanashi Prefecture) was mentioned in The Life of an Amorous Man by poet Ihara Saikaku (1642–1693) and was sought after by every stylish man at the time. Today, this area, centered on the neighboring city of Fujiyoshida, continues to be a major textile production area by those in the know.
Fujisan Silk is run by a textile manufacturer that has operated continuously in Fujiyoshida since the Edo period (1603–1867). This store mainly sells the manufacturer's own products, as well as scarves, ties, and other clothing accessories made from Japanese silk, at reasonable prices.We hope you will enjoy the glossy, vivid colors and the light and airy feel characteristic of Japan-made silk.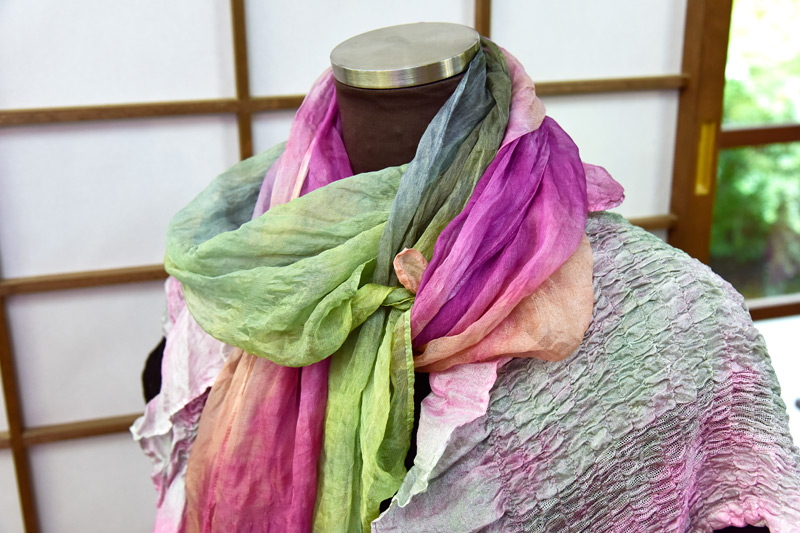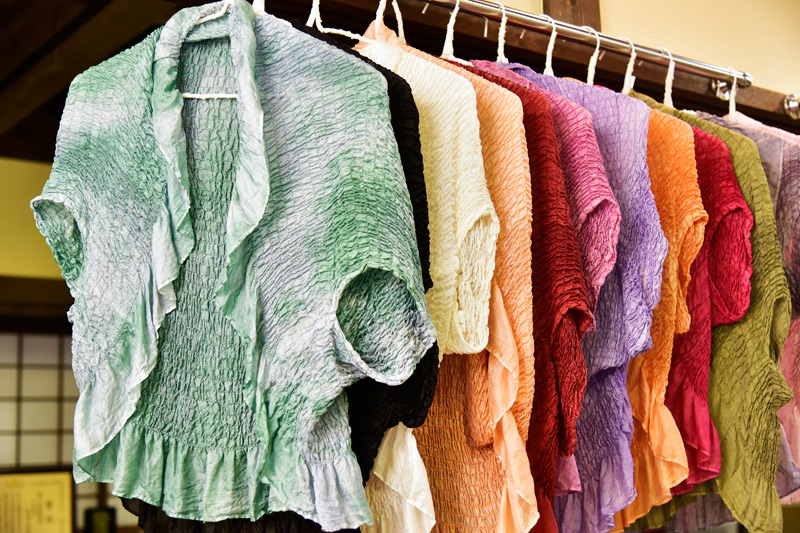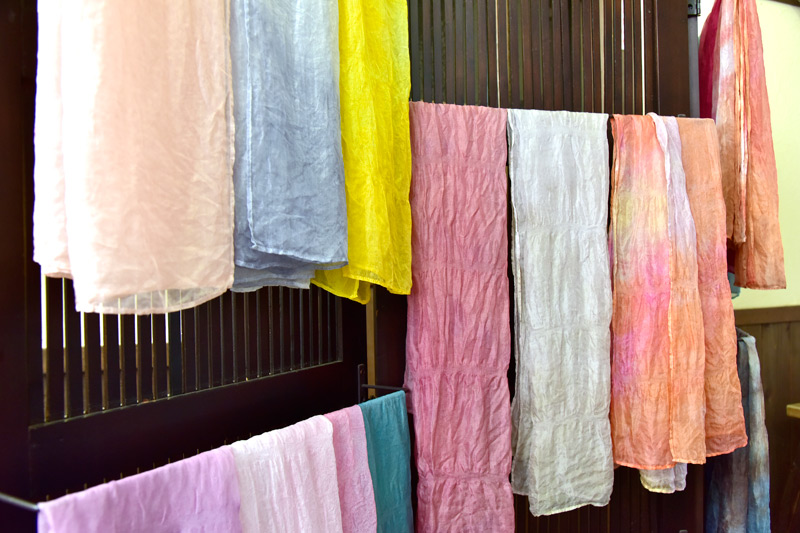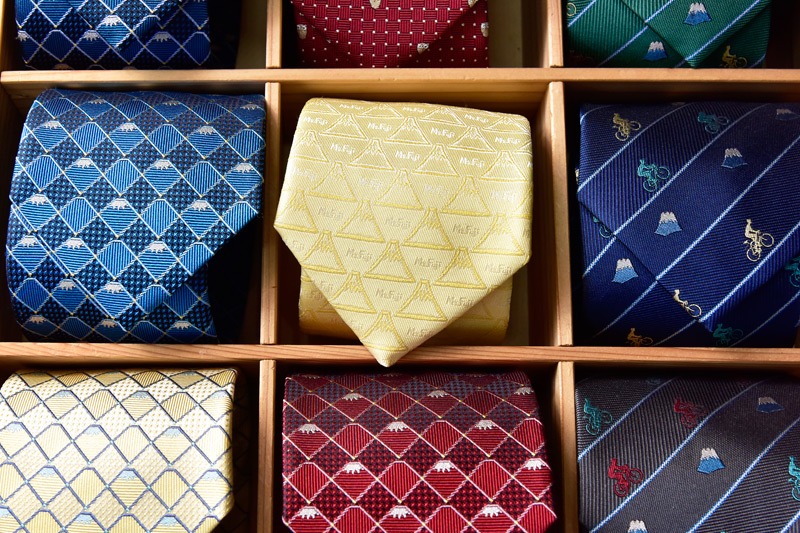 Activities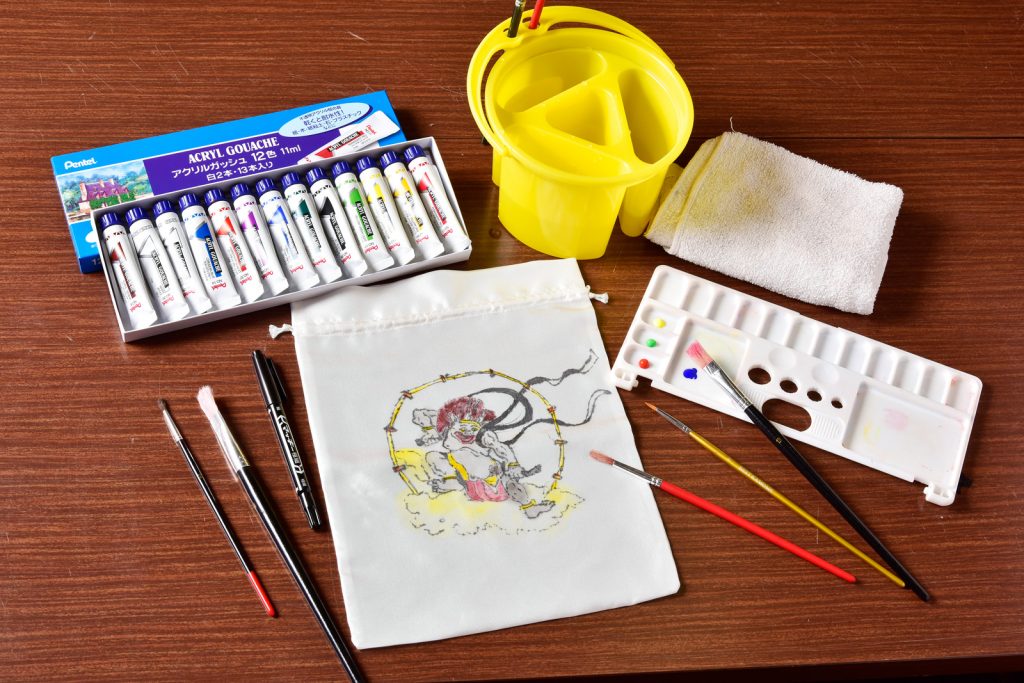 Color a silk drawstring bag
This is a workshop in which you can color a pure white silk drawstring bag.
Let your imagination run wild and create your own one-of-a-kind drawstring bag by painting a picture with acrylic paints or using plants and fallen leaves in the village as stamps to apply paint to the bag.
Small (about 19 cm long x 13 cm wide) 600 yen
Medium (about 28 cm long x 21 cm wide) 900 yen
Large (about 31 cm long x 24 cm wide) 1,100 yen
---
Inquiries
Tel:090-5538-9036 (Shimura)