Kutsurogiya (Rest Area)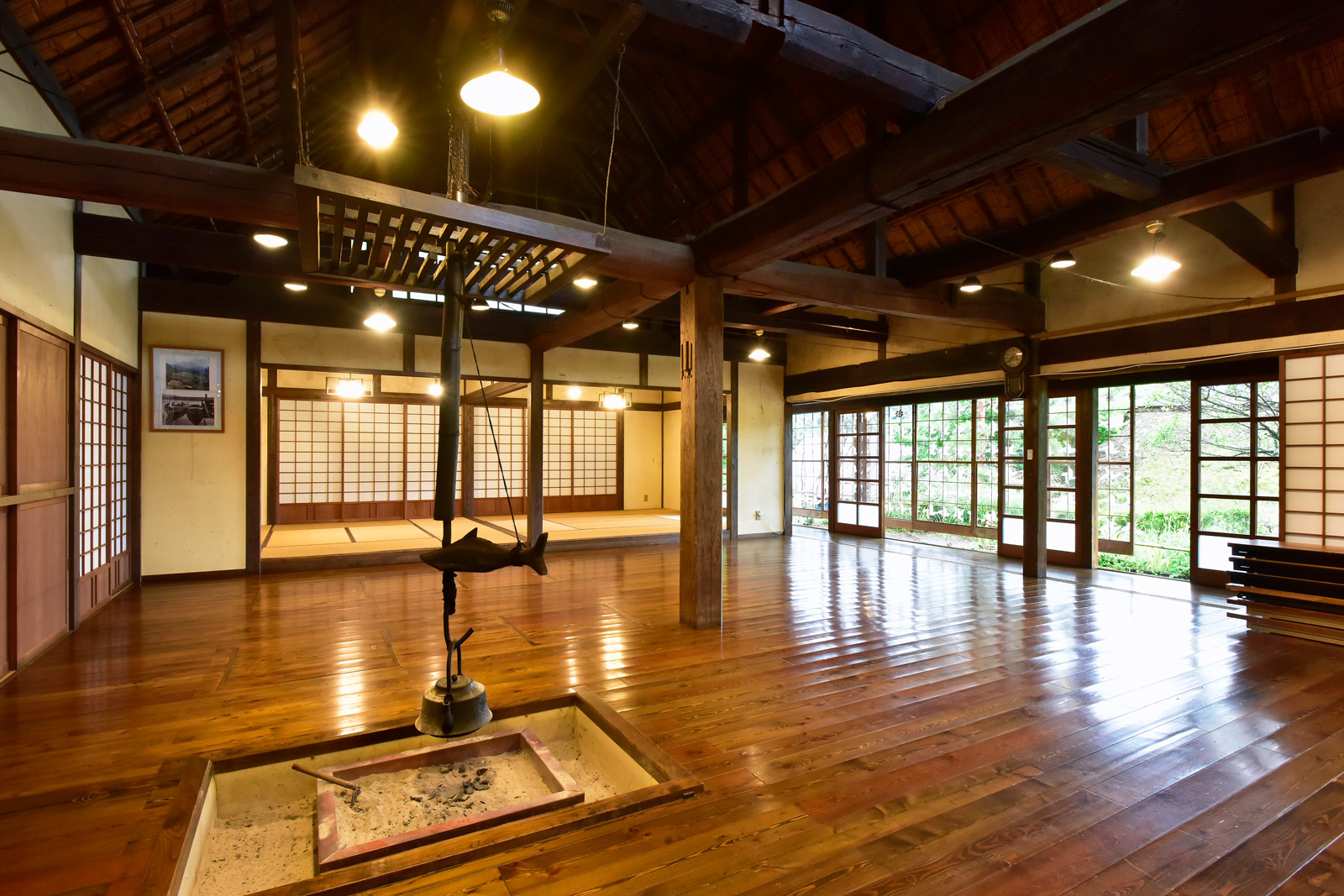 Visitors can remove their shoes and relax on the spacious wooden floor in this building.
In summer, pinwheels decorate the engawa (porch-like floor extension that surrounds the house) and produce a refreshing sound whenever the wind blows.Another unique feature of this building is that it enables visitors to observe the underside of the thatched roof by looking overhead.
 This building also serves as a multipurpose space where mini concerts featuring the erhu (Chinese two-stringed bowed instrument) and sanshin (Okinawan three-stringed instrument) are held, and is used as an activity and resting area for group visitors.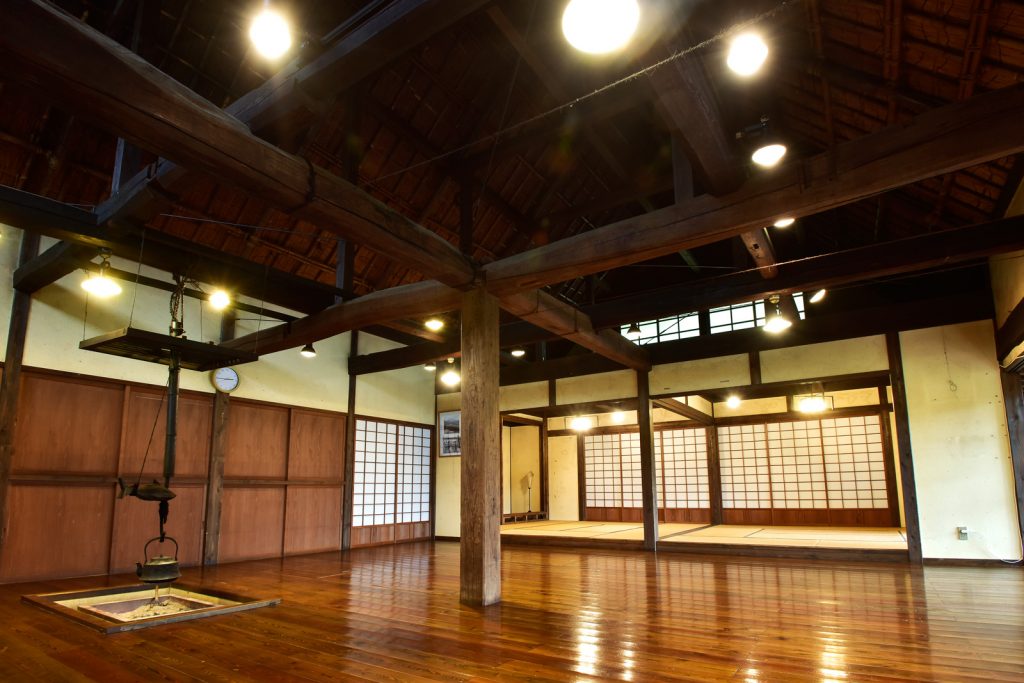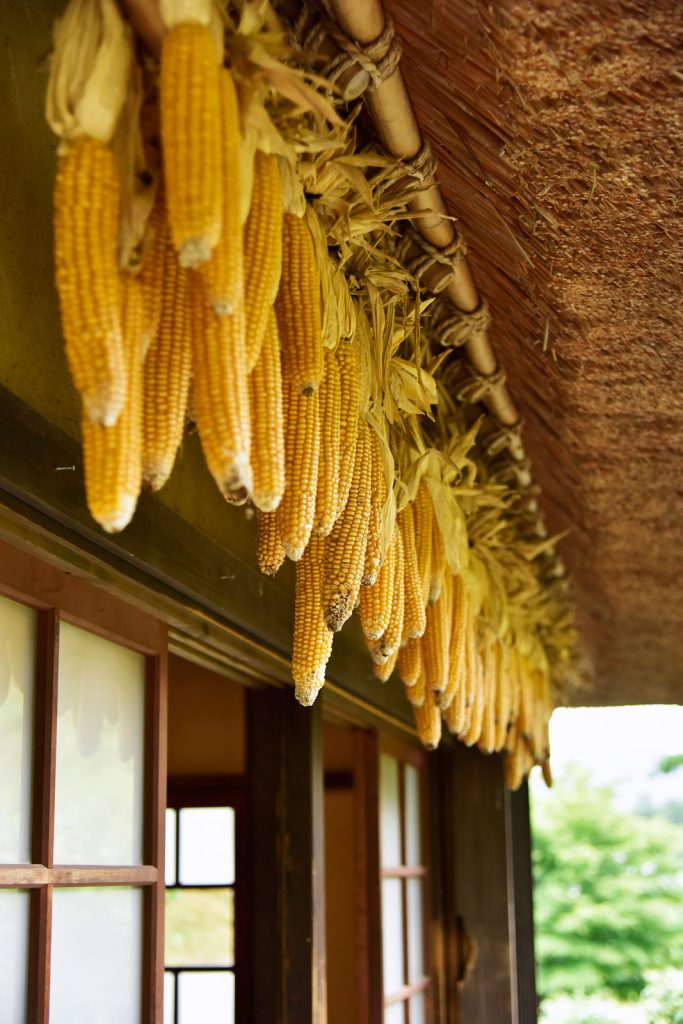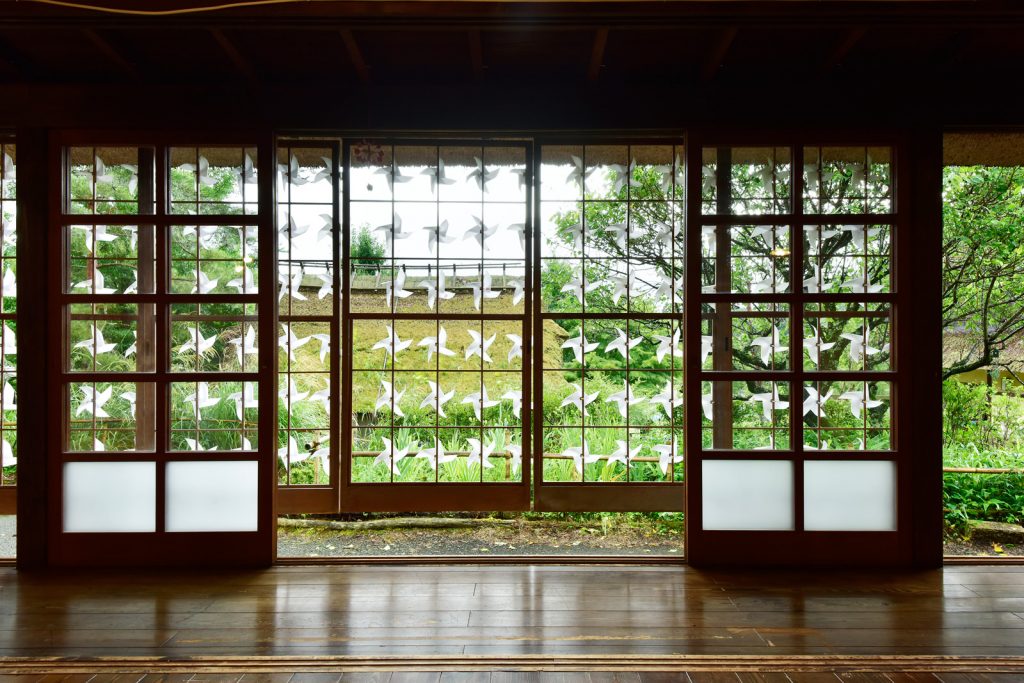 ---
Inquiries
Saiko Iyashi-no-Sato General Information Center
Tel:0555-20-4677