Chirimen-zaiku & Tsurushi-kazari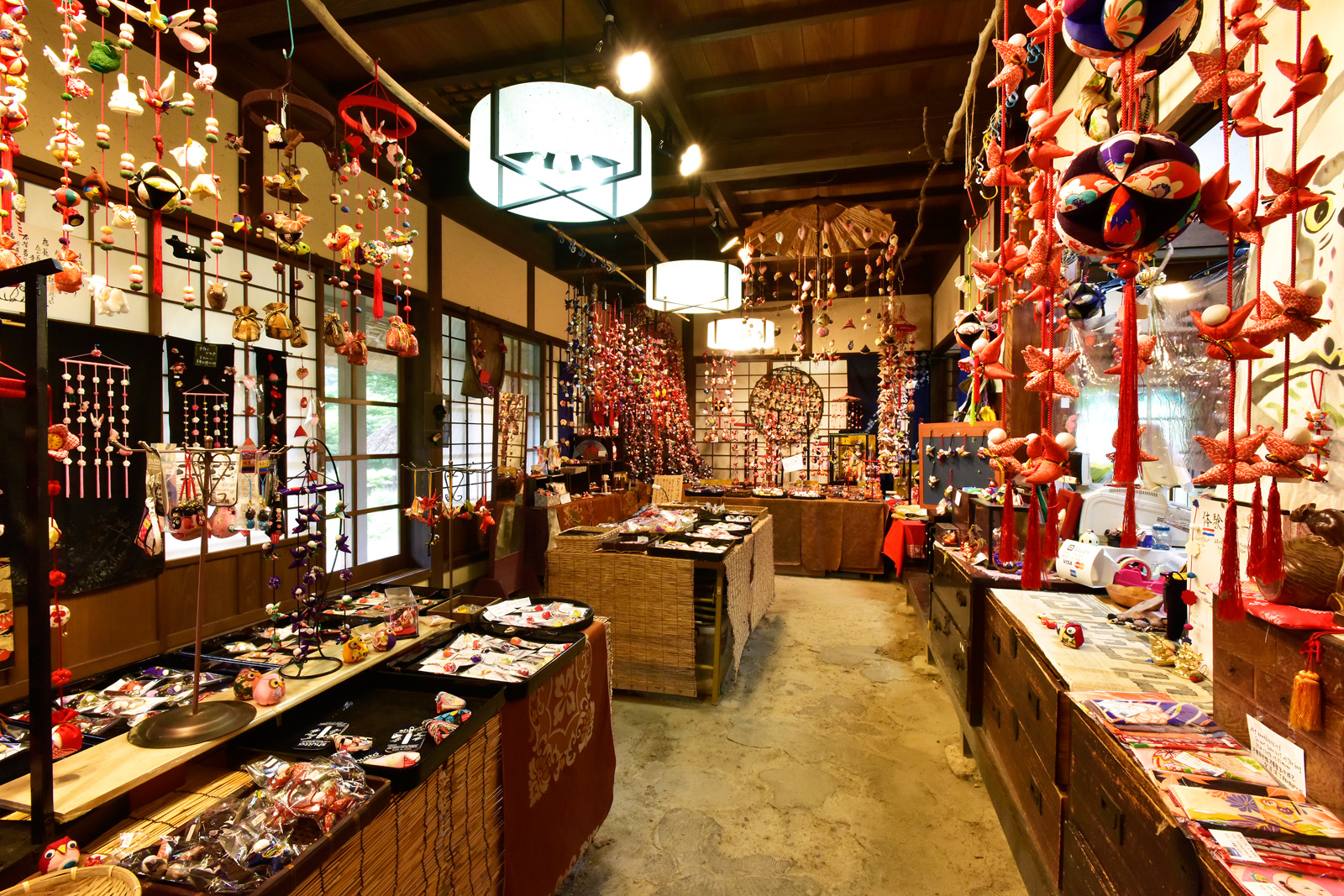 We may be closed every week on Thursday. We will be opened from 11:00AM on September 16th and 19th.
Tsurushi-kazari (hanging decorations) originated in Yanagawa, Fukuoka Prefecture.It is said that they were first made by people in poor fishing and farming villages in Kyushu who could not afford to buy hina dolls for their daughters. Instead, scraps of fabric and salvageable bits from old kimonos were pieced together to create these ornaments.
Each of the 100 or so motifs has its own meaning: Chili peppers to keep bad insects away, fans to blow bad luck away, flowers to make the girl beautiful, money to be free of financial worries, and so on. The ornaments reflected the parents' wishes for their daughter to grow up to be healthy.In addition, in Japan, dolls are considered to be talismans that ward off evil spirits and bad luck and ensure a good marriage and safe childbirth. In the Fuji Hokuroku area, there is a custom of creating a doll for a woman's 33rd year (considered to be a bad luck year) and dedicating it to a shrine.
The stunning tsurushi-kazari and tsurushi-bina (hanging dolls) that fill this store are all handmade by the store owner, a native of Kumamoto, who puts her heart into each and every stitch.Using patterns handed down from long ago in Kyushu and high-quality vintage fabrics such as pure silk kimonos and obi (kimono sashes), each piece is crafted into beautiful shapes with a lustrous sheen that deserve to be called works of art.Tissue cases, hair ornaments, straps, and handmade masks made from vintage fabrics are also for sale.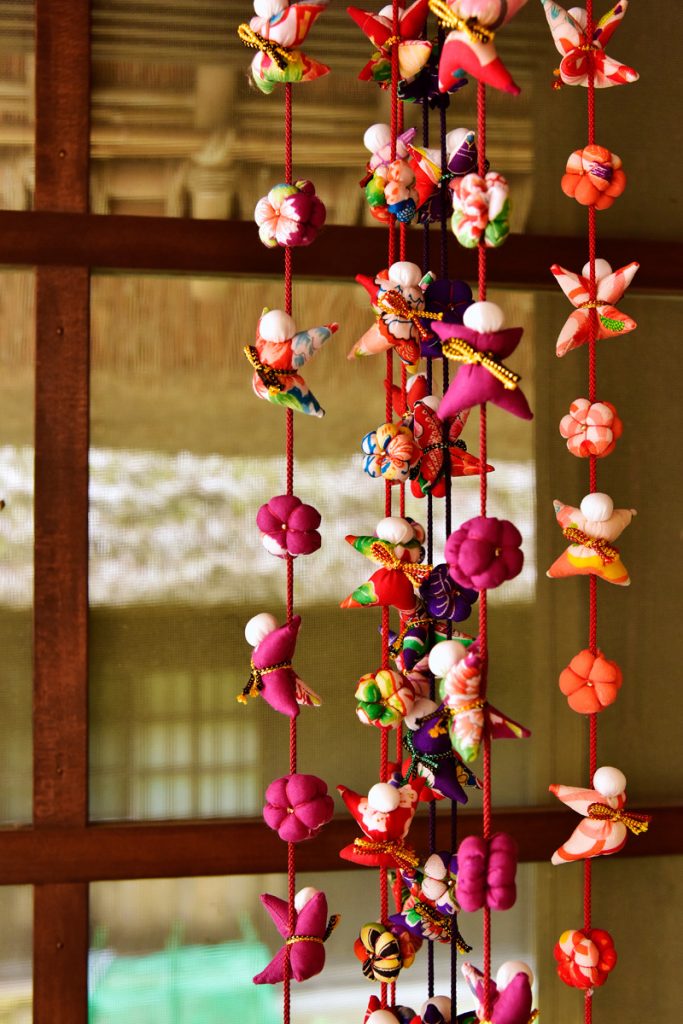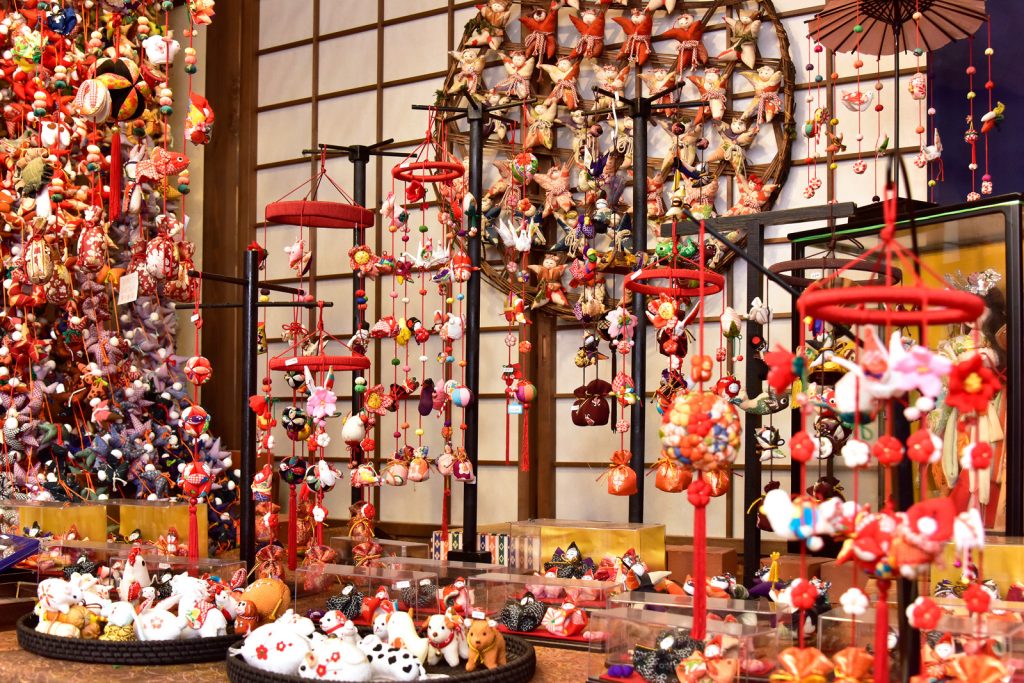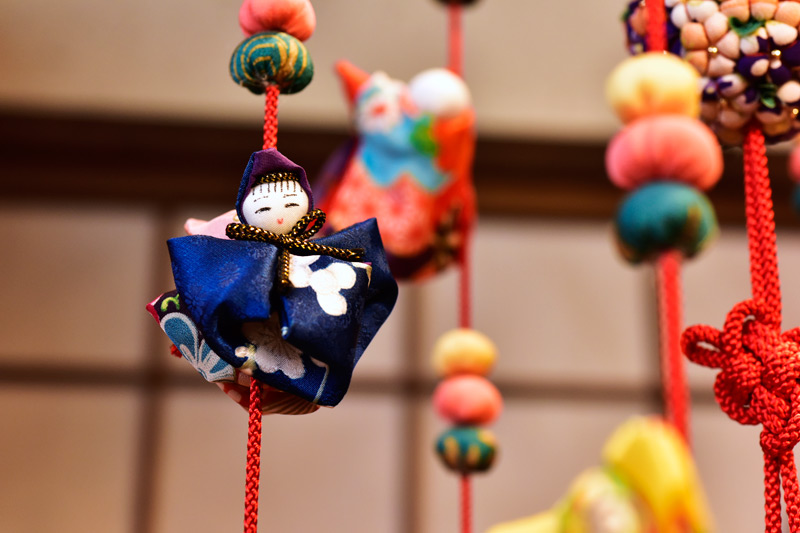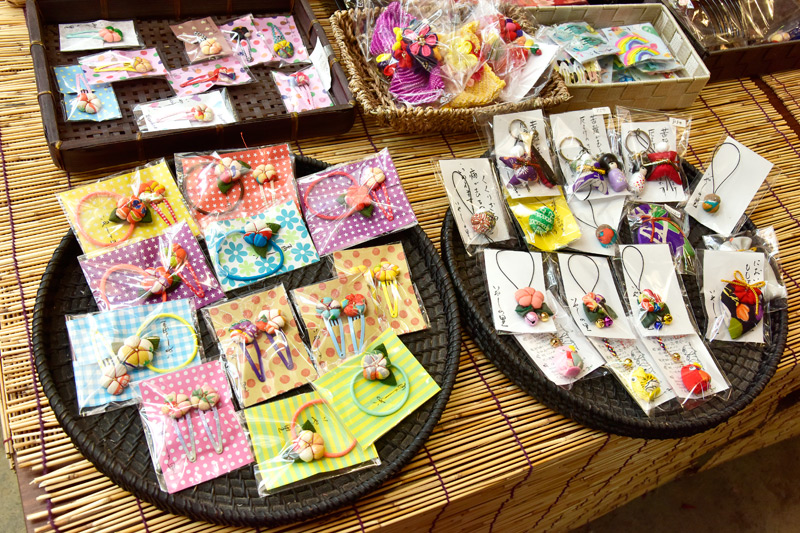 Activities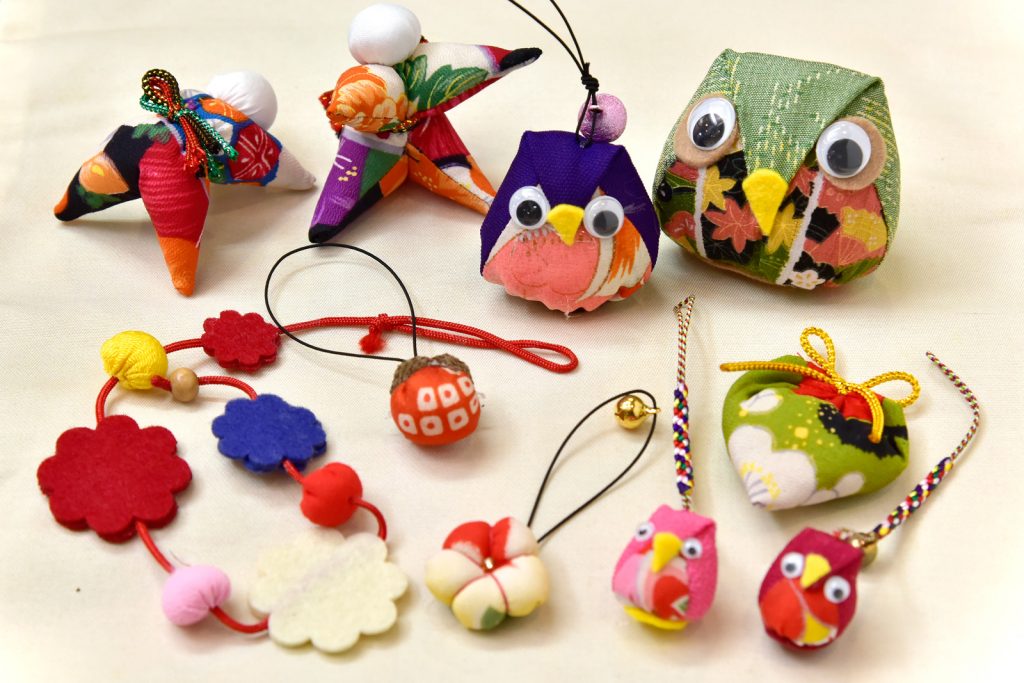 Make an owl
Hand sew an owl, the god of learning.The process of making this mascot is easy enough for anyone to follow.
Large: 1,100 yen / Medium: 900 yen / Small: 600 yen (Time required: About 30 min.)
Create a flower or acorn strap
Create a decorative strap by sewing a small piece of fabric into a bag shape, stuffing it with cotton, and then adjusting the shape.
Other projects
You can also make a sarubobo (red human-shaped doll), peach-shaped sachet, tsurushi-bina (for advanced sewists), or other projects.Feel free to discuss your idea with the store owner.
*Please make a reservation for groups of 10 or more people.
---
Inquiries
Tel:090-6141-5859 (Yokota)