Goronekan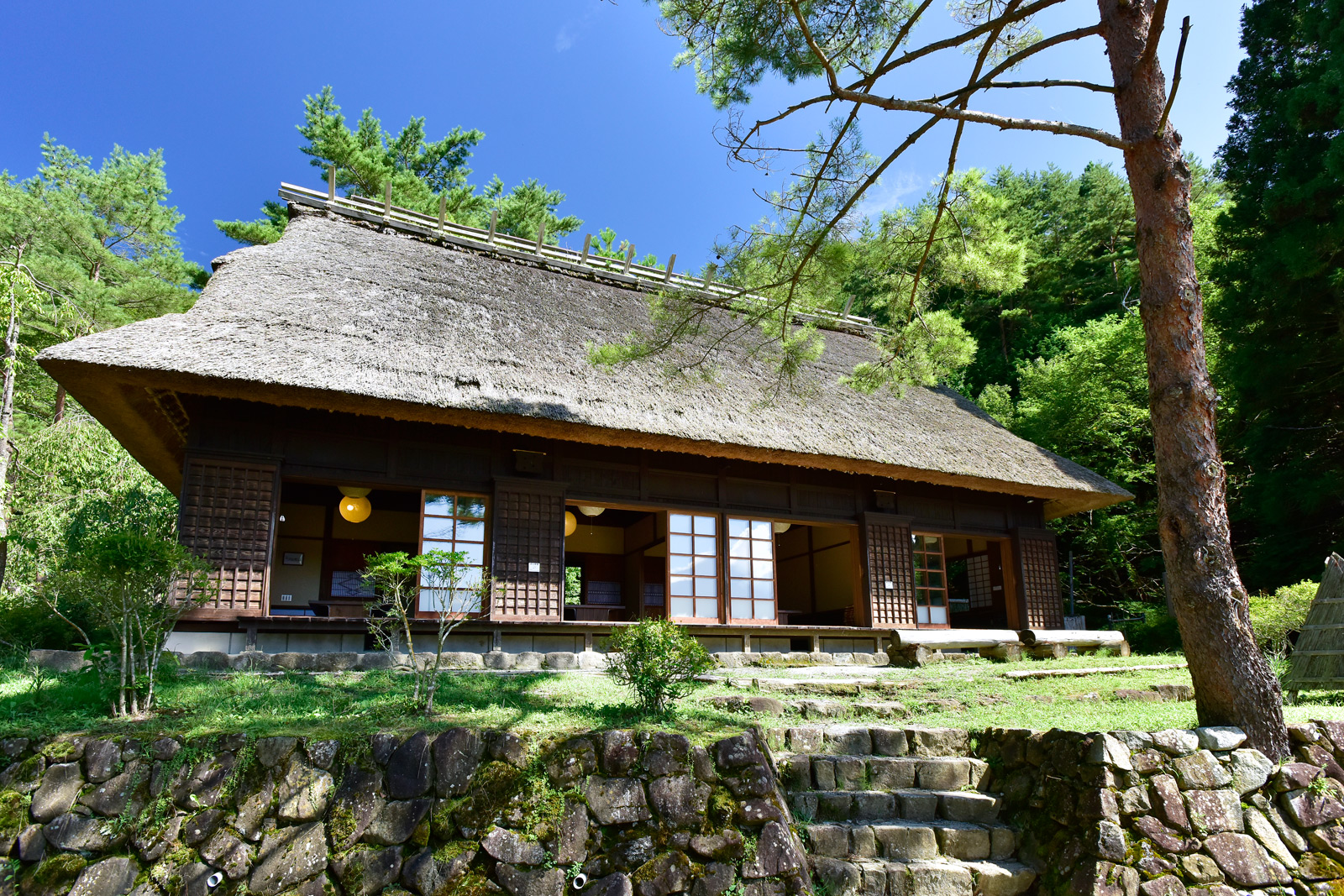 This building is situated at the highest point in the village and commands an outstanding view.
There are four small rooms in the building where you can rest and unwind while taking in the peaceful view of Mt. Fuji straight ahead and the thatched roofs below.
It is usually open to the public, so you can bring in your own food and tea to enjoy, have a chat with others, or bring a book to read.You can also spread out on the floor for a nap ("gorone"in the building's name means "to take a nap on the floor").The facility can also be rented out for a fee.
The building contains a hall that can function as a stage. Mini concerts and other events are sometimes held here.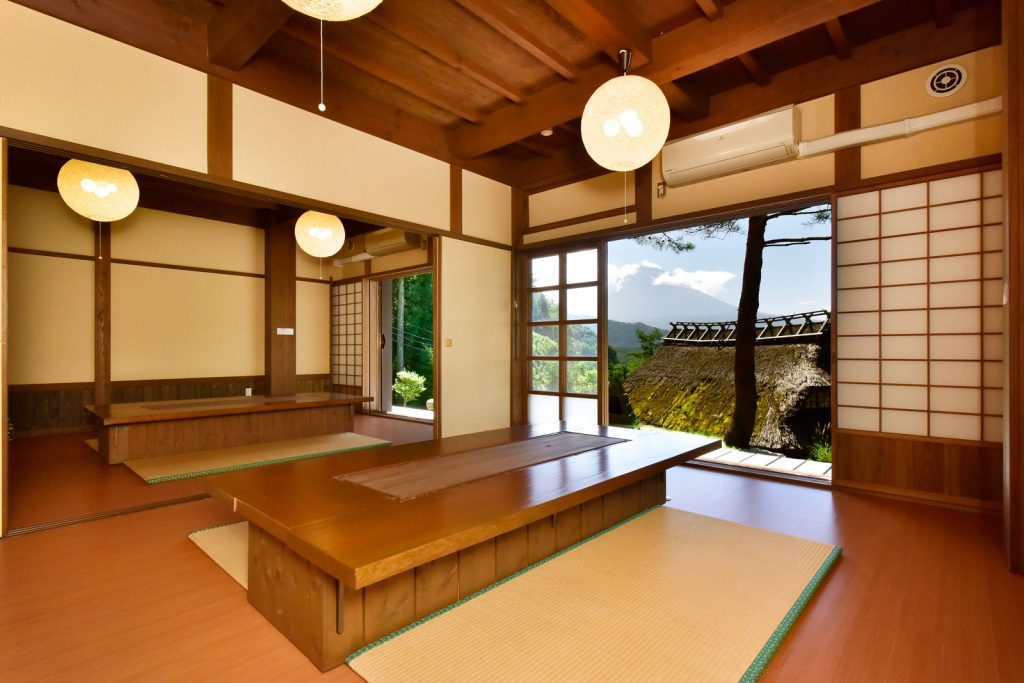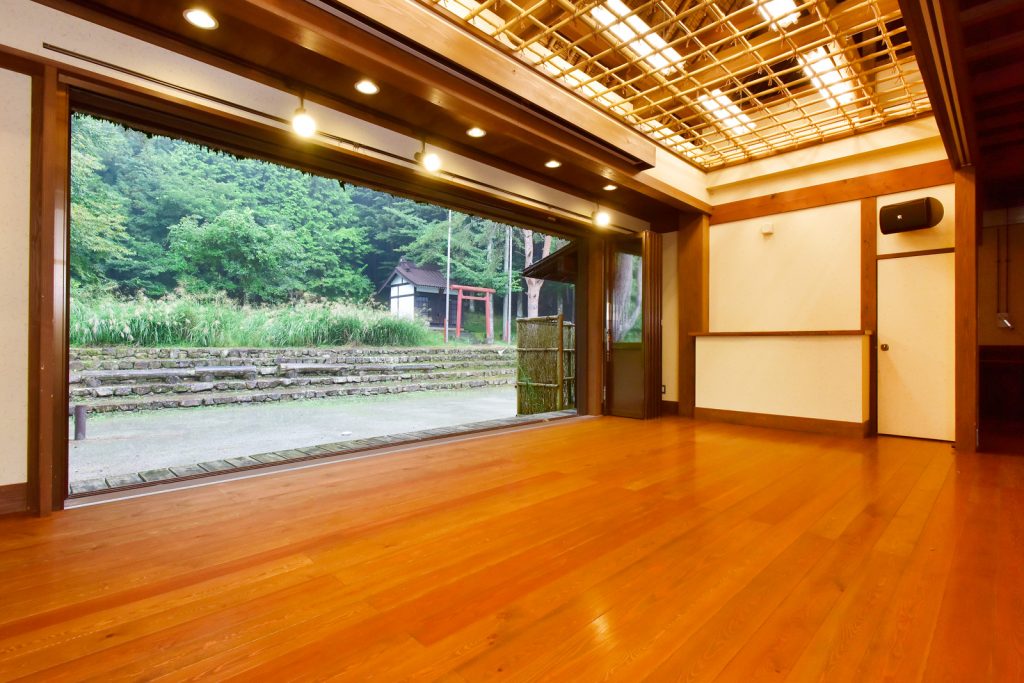 ---
Inquiries
Saiko Iyashi-no-Sato General Information Center
Tel:0555-20-4677